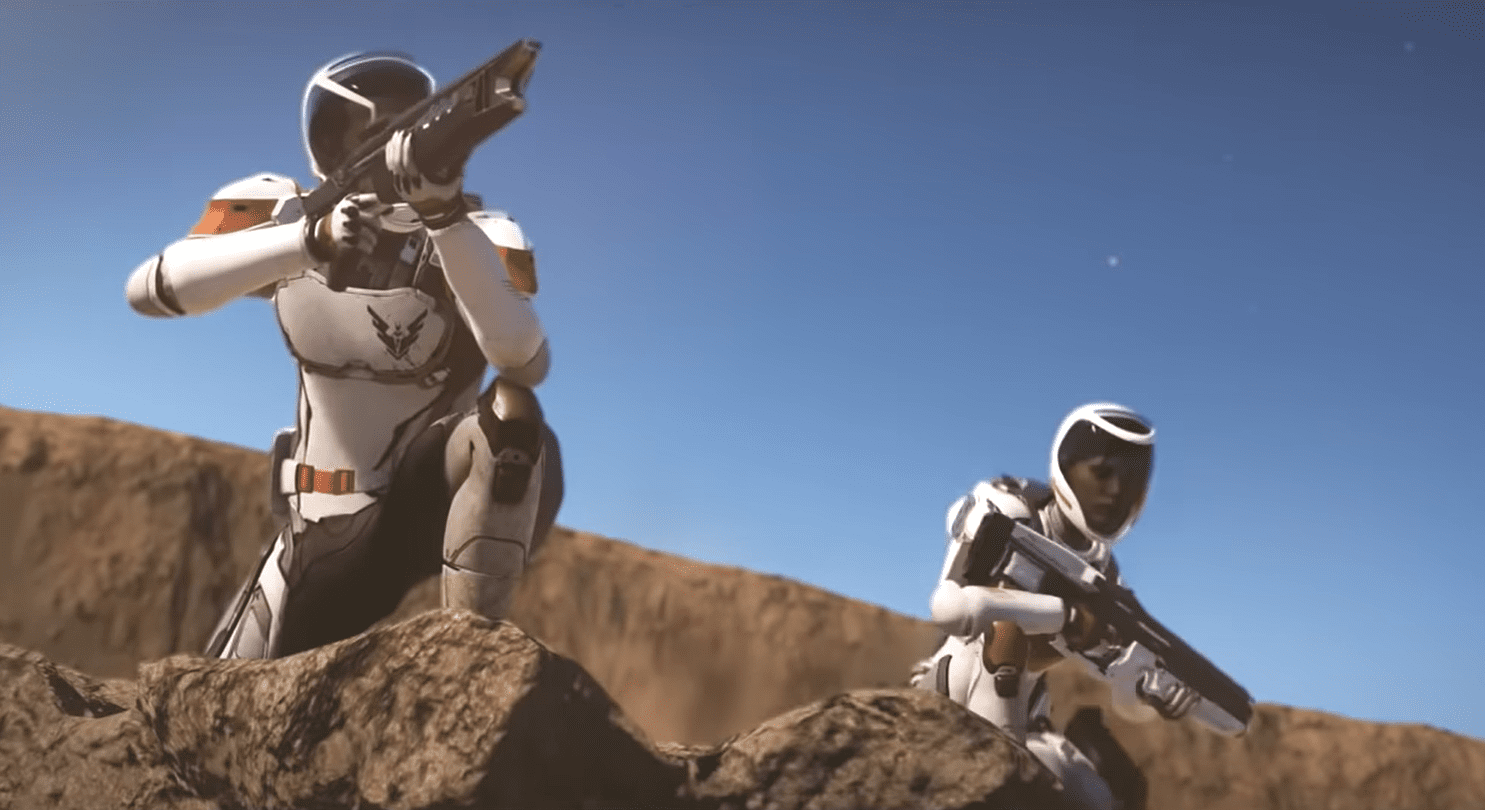 Update 03/06 15:55 – Frontier Developments has now officially announced Elite Dangerous Odyssey and a press release for the expansion offered a statement from Frontier's CEO, David Braben, which you can read below:
"Odyssey is our most ambitious Elite Dangerous expansion to date. Extending coverage to the super-fine scale that is needed for on-foot gameplay while maintaining the vast raw distances measured in light years, is a huge achievement by the team, and greatly extends the already rich Elite Dangerous experience. We hope you will join us to continue this journey of discovery and adventure when Elite Dangerous: Odyssey launches in early 2021."
Original Story – Elite Dangerous Odyssey has been accidentally leaked by Frontier Developments ahead of its official announcement, and this appears to be a new expansion bringing some long-requested fan features.
Found on Frontier Developments YouTube channel, the new trailer was accidentally posted ahead of an official announcement. It was quickly removed, but a user on ResetEra managed to find a reupload of the trailer.
The trailer shows in-engine pre-alpha footage of the Odyssey expansion which appears to expand the game, allowing you to land on planets explore them. This will be the first time players are able to leave their ship in Elite Dangerous.
One would imagine that the planets will be procedurally generated in a similar way to No Man's Sky, although we don't expect to see such fantastical creature and planet designs. The expansion is due out for PS4 in Early 2021. Notably, there was no mention of a PS5 release, suggesting that the base game isn't going to be re-released for next-generation consoles before next year.
You can watch the announcement trailer for Elite Dangerous Odyssey below:
Elite Dangerous made its jump to PS4 all the way back in 2017, adding a Horizons expansion, which changed the game in a similarly large way. We absolutely loved the game when it was released stating "There are very few games on PS4 that will devour your social life as completely as Elite Dangerous." in our review.
Source – [ResetEra]