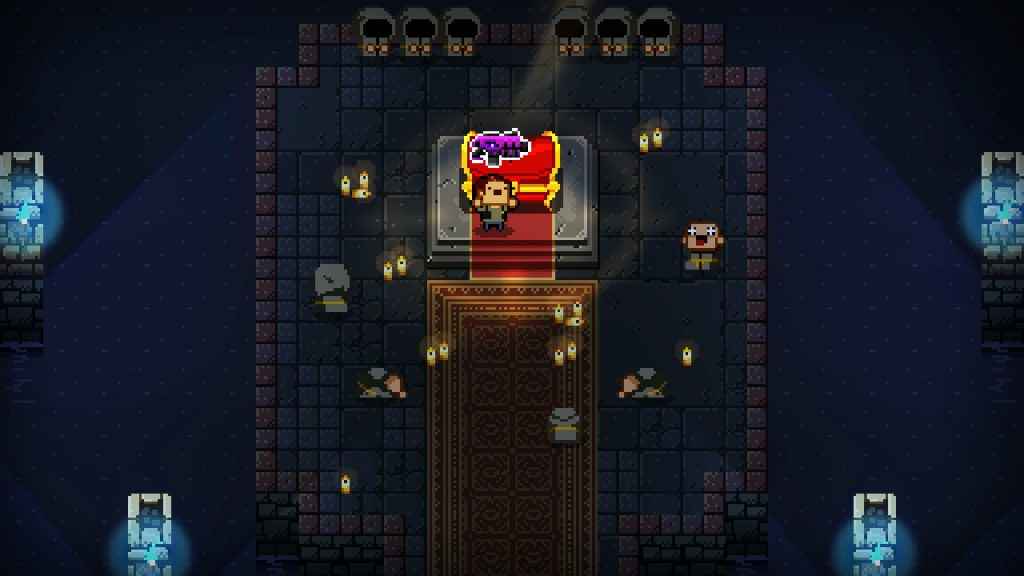 Dodge Roll has ceased development on a second Enter the Gungeon DLC expansion, a studio representative has confirmed.
Citing issues with implementing large scale changes to the now five-year-old game as the main factor behind the decision.
Enter the Gungeon DLC Wasn't Feasible
"Putting any new piece of content in the game has become a chore of navigating years-old code and ensuring that no combination of items (etc.) breaks it", Dodge Roll explained. "The wear on our team was so strong that we discussed cancelling AG&D multiple times during its development, or taking a year off after its release. This is partly why AG&D took as long as it did."
AG&D being Advanced Gungeons and Draguns: the game's first major content update.
From both a technical and a creativity standpoint, we need to move on. We have learned so many things about making games that are just impossible to put into practice in Gungeon (without rebuilding the entire game).

For the reasons outlined above we have chosen to cease development of the planned paid expansion.

Without this decision, we would be unable to do our best work, and the game and the players deserve better. We hope that you will understand, and we are deeply sorry for readying you for a larger expansion. We committed too early… this is one of the many lessons we've had to learn the hard way during Gungeon's development.
Free Update and the Future of Dodge Roll
Disappointing as the news is, it doesn't mean Dodge Roll will be abandoning Enter the Gungeon overnight.
Indeed, as was revealed in the same blog post, the team still intends to release a final free update (the title of which will be confirmed in the coming days) that addresses various "lingering and annoying bugs", as well as adding "one long-requested feature: a new character that starts with random equipment".
A number of other small features will also be introduced as part of the forthcoming update.
Before signing off, Dodge Roll had just enough time to share one more rather exciting piece of information: that it's working on a brand-new game – albeit one that's in an extremely early stage of development.
The only thing we know at this stage is that it will be more ambitious than Enter the Gungeon. Colour us intrigued.
Source: Reddit