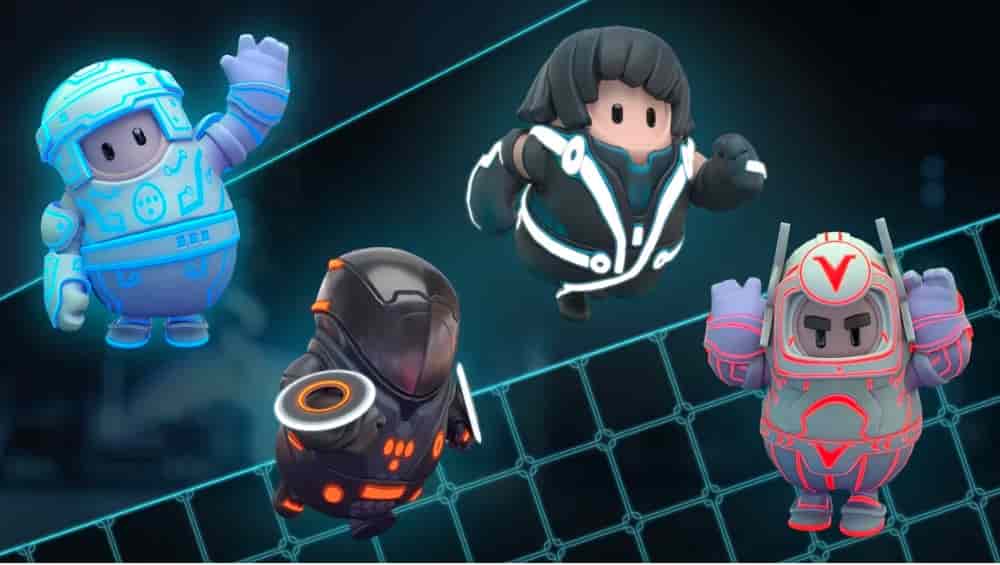 Fall Guys developer Mediatonic has announced it is partnering with Disney to bring Tron to the popular multiplayer title in jelly bean form.
Torn, Quorra, Ringler, and Sark will be making their way to Fall Guys on May 24, featuring glowing circuitry and a dazzle of sci-fi to complete the aesthetic.
This is the latest in a long line of collaborations for Fall Guys, which has seen the likes of Sonic the Hedgehog, Godzilla, DOOM Guy and more come to the title. Fall Guys launched back in August 2020 for PS4 and PC, and has amassed over 40 million players worldwide.
Mediatonic's creative director, Jeff Tanton, commented:
TRON is the timeless family tale of sentient computer entities, compelled to compete against each other in rounds of ruthless competition under the guidance of mysterious Users.So of course, it was almost impossible for us to draw any clear parallels between this Disney classic and the neon-drenched wonderland of Fall Guys: Ultimate Knockout – Season 4! Fortunately, the good people at Disney agreed that the TRON costumes just looked super-adorable, and that we should go ahead anyway!
Read our Fall Guys review here.