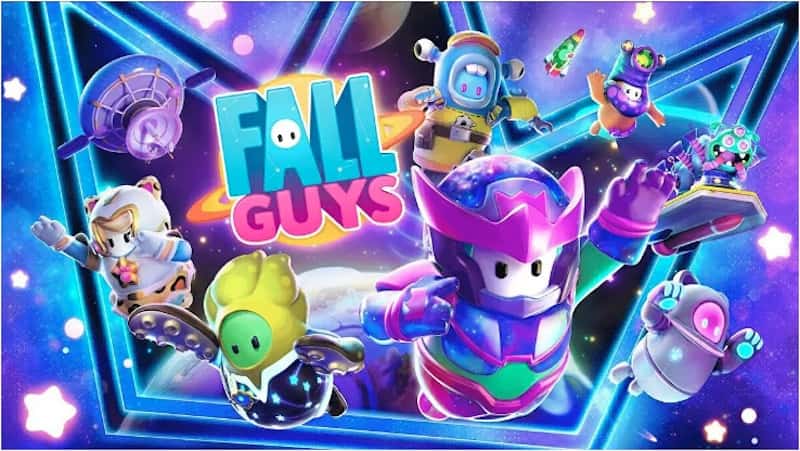 Mediatonic has gone live with the Fall Guys update 1.13 patch notes for you to hoover up, which comes with support for Season 2 of the popular multiplayer title. Here, you'll find new rounds, obstacles and a host of bug fixes among other highlights.
Read up on the Fall Guys Season 2 content below.
Related Content – Sony PS5 Complete Guide – Everything Explained On PlayStation 5 For New Users
---
NEW ROUNDS AND OBSTACLES!
Tip Toe Finale: Up to four squads, well, tip-toeing their way to victory.
Starchart: Take a leap of faith and walk the invisible paths to the end of the race! Bump the buttons to reveal the way.
Pixel Painters: Hop on tiles to spell out the correct patterns.
Cosmic Highway: Players hop across rows of moving platforms.
Hyperdrive Heroes: You gotta stay on your hoverboard and reach the finish without falling off. It just so happens that the hoverboard moves in a circular route.
Hex-a-Terrestrial: Navigate floating platforms without a single mistake.
Space Race: It's the Gauntlet, in the stars. Got that, space ranger?
Frantic Factory: Bash bash bash those buttons to get points! Easier said than done…
NEW THINGS
A LOOOOT OF NEW VARIATIONS ON CLASSIC LEVELS, and Blast Ball variations from the previous season have now been added into regular rotation
100 bonus levels have been added to the Season Pass, including 3 additional costumes and plenty of Crown Shards!
Fame earned from Rounds has been increased!
FIXES AND IMPROVEMENTS
Fame earned from Rounds has been increased!
Fixed visual bugs on Nintendo Switch when encountering obstacles with full-screen VFX such as Gravity Zones
Removed levels have been re-added to the game and are back in Custom Lobbies
Fixed Gravity Zone SFX persisting after a player is eliminated within the zone
Fixed players having to make new Custom Lobbies if they wish to change Shows
Fixed some instances where Custom Lobby shows would disband if all players are eliminated
Fixed instances of both teams qualifying in Power Trip
Fixed players appearing to slide around in their start pose when starting a game on Switch
Head Turner achievement changed to only require a legendary Top and Bottom
Fixed incorrect controller inputs showing for PS5 controllers
All New Rounds
We've got an incredible collection of BRAND NEW Rounds to share with you! Our levels team have been working hard to create some of our most exciting, fun and challenging levels to date, including brand new variations to our existing levels! With new Rounds such as Pixel Painter, Hex-a-Terrestrial, Cosmic Highway and more, you're guaranteed to have a blast in the Blunderdome!
All New Obstacles
What is a Fall Guys Round without some extra ridiculous obstacles?! With brand new obstacles like Ion Thrusters, Hover Platforms and Trolleybots warping their way into the Blunderdome, you're bound to go careening into the cosmos!
All New Challenges
All new challenges will push you to beat the best players in our all-star Rounds! Be it solo or with your squad, do you have what it takes to surpass these tests and unlock some stellar rewards?
ATELLITE SCRAMBLE CINEMATIC
The residents of the Blunderdome are leaving the relative safety of their planet for the first time, hearts hungry for adventure. Go galactic to explore orbiting obstacles and cosmic courses! The Blunderdome Construction Crew invites you all, players old and new, to stumble towards greatness in the quest for the Crown!