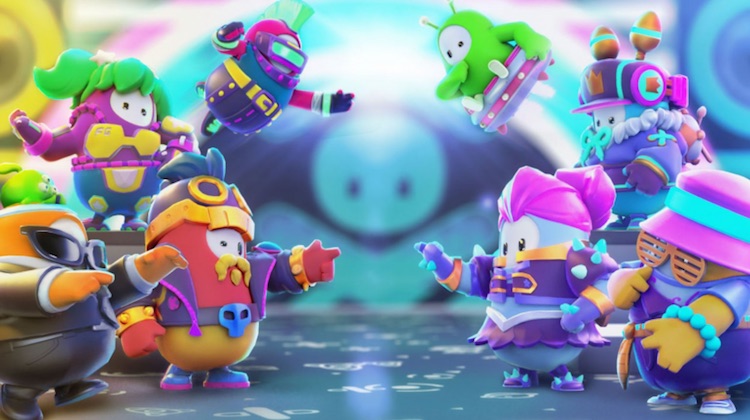 Mediatonic has announced the full list of Fall Guys update 1.28 patch notes for you to feast your eyes on, and there's a bunch of new content being added to the game alongside the usual dose of bug fixes. Read up on the latest Fall Guys patch notes below, otherwise known as Fall Guys 5.fun.
Related Content – Sony PS5 Complete Guide – A Total Resource On PlayStation 5
---
New Round – Introducing 'Sum Fruit', a new logic Round!
Multiple Round variations – We've added variations to lots of existing Rounds, including plenty into our classic Season 1 Rounds. These will appear when you least expect, including:
Fall Mountain – Anti-gravity zones and flippers added.
Gate Crash and Door Dash – Numerous conveyor belts and obstacles added, altering the available paths through both Rounds
Slime Climb – Expanding balloons added to ending sequence, stumble carefully!
Bubble Trouble – Look out for King Frog!
Treetop Tumble – Get super floaty with an anti-gravity variant.
Door Dash – New ending variant with water and expanding balloons.
…And loads more!
Fixes and Improvements
[Hoarders] Fall Guys will no longer be knocked down by balls
[Lost Temple] Improvements to issues grabbing crown
[Royal Fumble] Patched an additional exploit where a Fall Guy could climb an invisible platform [Costumes] Improvements to clipping at waist for various costumes
[Menus] Newsfeed no longer pops-up with already-viewed messages
[Menus] Fixed blank Show Selector if a new show is added while player is in-game
[Lost Temple] Fixed Fall Guy clipping through checkerboard floor
[Lily Leapers] Fixed some instances of players falling through the platforms
[Rhino Rampage] Various improvements to rhino behaviour
[Settings – Audio] Reset button added to Audio Options
[Fall Guy] Improved Fall Guy's recovery time to a standing position after diving on a conveyor belt
[Squads] Nameplates will now display in correct order on victory screen [
Rounds] Various improvements to textures on PS4
[In-Game UI] Fixed 3-second black screen after exiting during the loading screen of an in-progress game