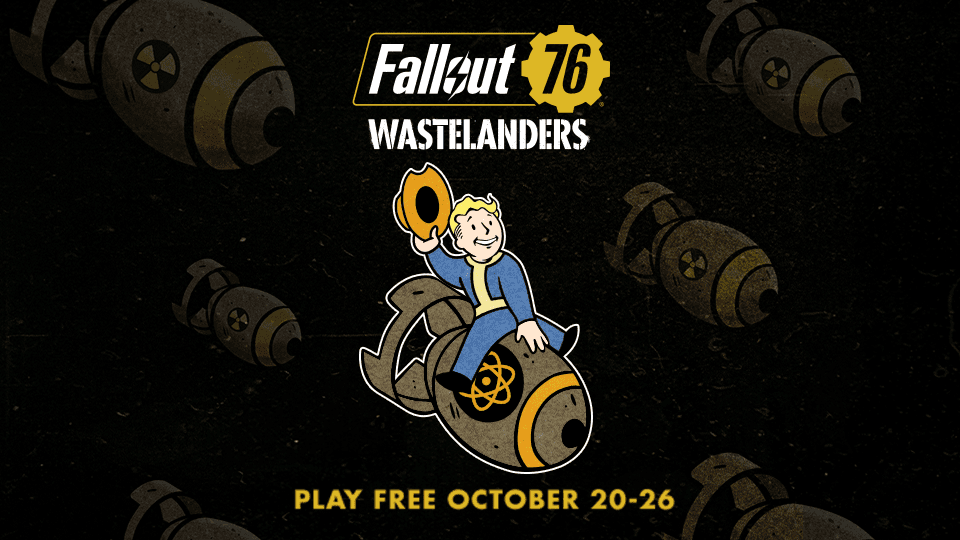 Bethesda has announced that pos-apocalyptic RPG Fallout 76 is going free-to-play for PS4, PC and Xbox One from now until October 26.
Play Fallout 76 For Free On PS4 This Week
Not only does this give you access to the base game, but players will also be able to give the expansions Wastelanders and Nuclear Winters a spin too. Remember, it's only available until October 26, so you have five days to take advantage of the offer.
You probably don't need to be told this by now, but all of your progress will also transfer over to the full version of the game if you decided to part with your cash after the free-to-play session. Speaking of the full game, it and various content bundles are also going on sale, which is a nice bonus.
In addition, Bethesda is also running in-game events from October 22-26, which gives you Double S.C.O.R.E. and Double XP for your troubles.
Fallout 76 was released in fall 2018 for PS4, PC and Xbox One, and you can read our review here.