Bethesda has unveiled the Fallout 76 2021 roadmap, which consists of 4 seasons spread across the year.
The first season, which will arrive in Spring, is Season 4 of the game and is called Locked & Loaded. This will bring upgrades for your person, your C.A.M.P., and your arsenal. Season 5, Steel Reign, will arrive in the Summer and conclude the Brotherhood of Steel storyline with legendary power armor and crafting.
Season 6 in the Fall is called Worlds Are Changing, and it will bring significant changes to how private worlds work. Finally, Season 7, Tales From The Stars, features the return of an Appalachian Myth a new Seasonal Event and daily challenges.
These seasons will have more in them, but this is the information we have right now, but more will be revealed as we get closer to each season. Despite Microsoft's acquisition of Bethesda all this content will come to PS4, as Microsoft still intends to allow Bethesda to support games already released on PS4. You can see the full roadmap for Fallout 76 in 2021 below: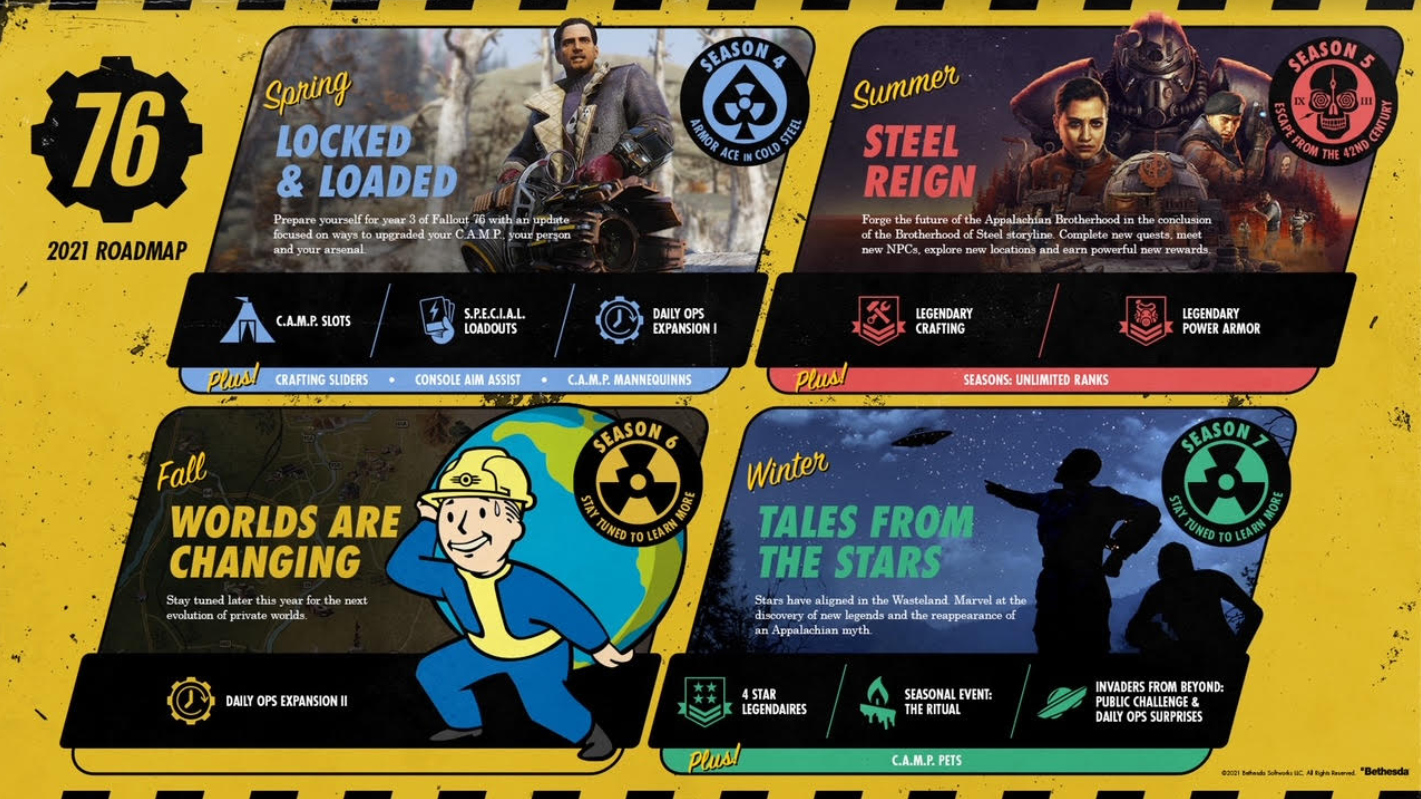 Fallout 76 is available now on PS4 and is playable on PS5 via backwards compatibility.