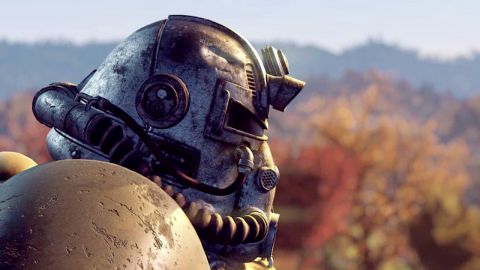 The Fallout 76 Wild Appalachia patch 9.5 is now available to download for PlayStation 4, PC, and Xbox One, developer Bethesda has announced. It's a fairly major update for the troubled online RPG, adding a new Project Paradise event as well as as variety of bug fixes. For PS4 gamers, this represents Fallout 76 update 1.1.5.4, and weighs in at 5.5GB.
Fallout 76 Wild Appalachia Patch 9.5 Detailed
As mentioned, Fallout 76 Wild Appalachia Patch 9.5 includes a new Project Paradise event, which sees players exploring labs alongside Arktos Pharma. Here, you'll get into rucks with enemies of level 50 and above, while taking part in experiments in the labs themselves will cough up valuable loot and experience.
Bethesda's bug-spraying efforts have paid off too, with issues including C.A.M.P., challenges, items, and quests ironed out in the new update. Performance has also been improved, with a rare issue that saw the game failing to load after using Player Vending Machines fixed, while an exploit regarding the Athletics and Swimming Tests has now been removed.
Be sure to check out the full Fallout 4 update 1.1.4.5 patch notes here.
Fallout 76 was released on PS4, PC, and Xbox One in November last year, although to say it got off to a rocky start is a bit of an understatement. The post-apocalyptic RPG is Bethesda Game Studios' first dedicated multiplayer game, and is noted for not featuring any NPCs; the only characters you'll encounter in the game are those controlled by other gamers.
The game recreates a number of locations from West Virginia, and even taps into local legend, featuring creatures including The Mothman and Flatwoods monster.
Fallout 76 didn't enjoy the critical and commercial success the last couple of major Fallout games, debuting in third place on the UK all format charts and seeing a price cut in the US less than a week after its launch. Despite its problems, Bethesda has been doing its best to patch things up as best it can.
Read our Fallout 76 review here.