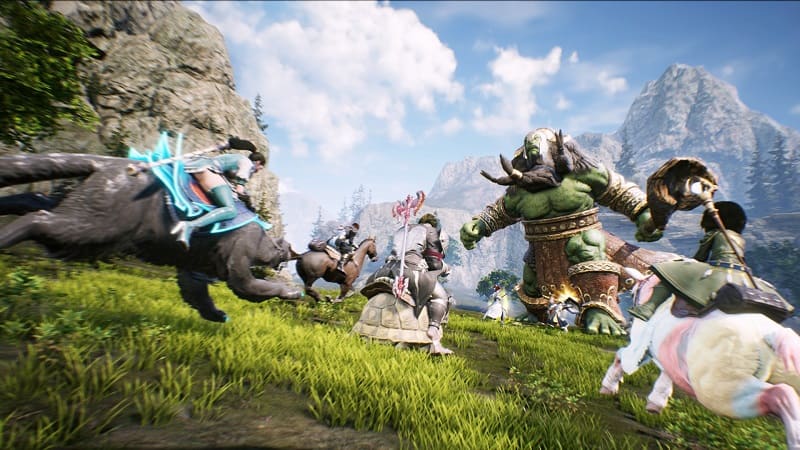 Popular PC MMORPG Bless Unleashed has been released on PS4 today, publisher NEOWIZ has announced.
Joining the ranks of other free to play games on PS4, Bless Unleashed is a sprawling fantasy effort that whisks players off to a far off land to fight an unimaginable evil.
Bless Unleashed on PS4 boasts the following features:
Vast and diverse landscapes teeming with life await. From the peaceful and beautiful forests of the Ribus Federation to the treacherous Uncharted Regions, immerse yourself in the breathtaking landscapes. The more you explore, the more stories you'll encounter and experience.
Team up with your friends to eliminate threats lurking in perilous dungeons and fight powerful Field Bosses.
Earn honorary titles and collect rare treasures.
Enhance equipment obtained during your adventures to amplify and unleash your true powers.
Complete quests with your friends or form deep bonds with adventurers during your exploration while forging new allies and building a mighty guild.
Explore treacherous dungeons and challenge yourself against others on the PVP Battlefield.
You can catch the Bless Unleashed PS4 launch trailer below:
Bless Unleashed is out now on PS4 and is free to play.