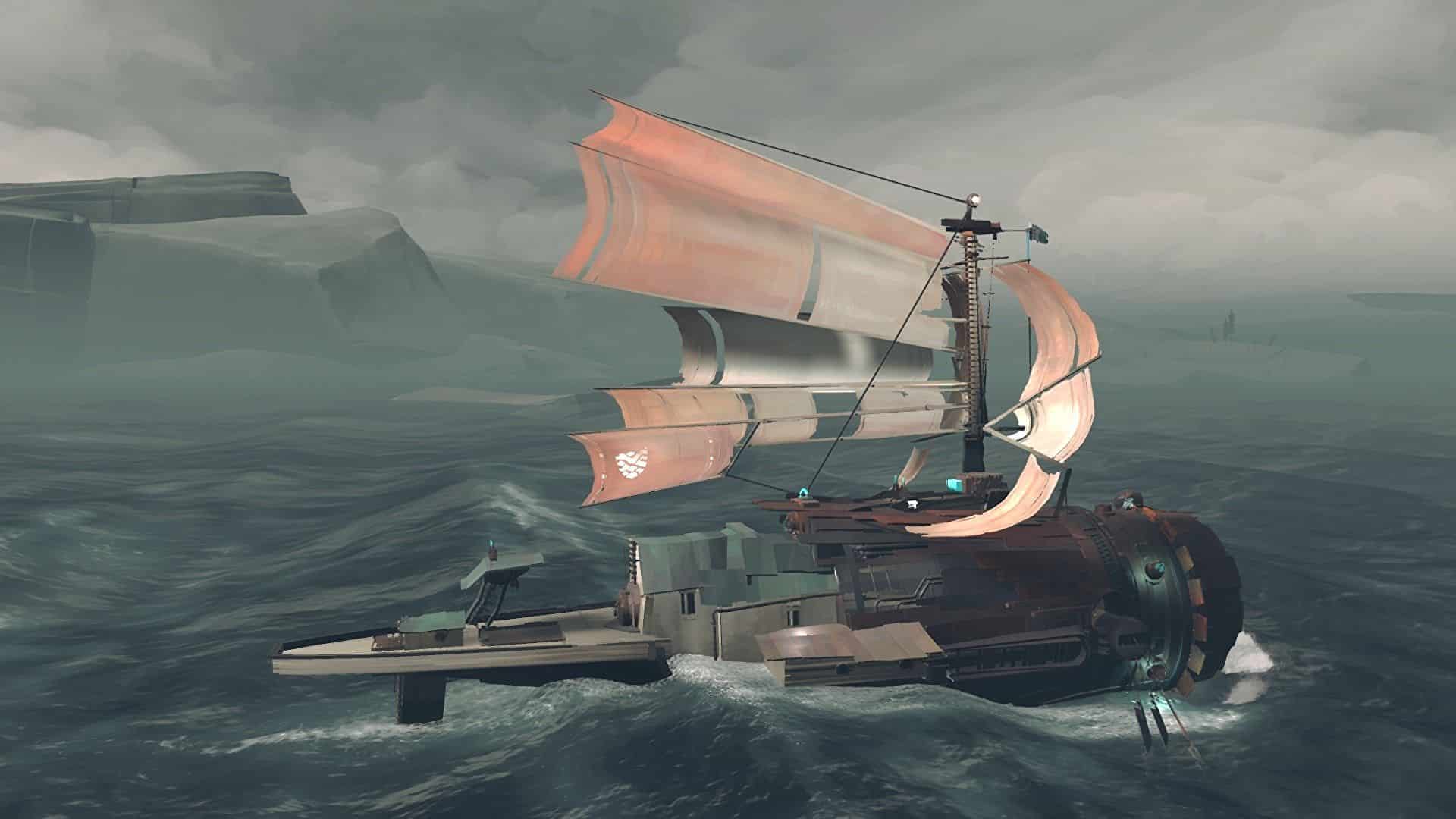 Okomotive and Frontier Foundry have super-glued a release date to vehicle adventurer Far: Changing Tides, confirming the game will launch on PS5, PS4, PC, Nintendo Switch, Xbox Series X/S, and Xbox One on March 1, 2022. As with many titles, it's also arriving day-and-date for Xbox Game Pass.
Far: Changing Tides sees players exploring the ruins of a once-flourishing society, which has now become a series of flooded ruins. You'll captain your own ship, as you navigate through fearsome storms and form a partnership of sorts, eventually allowing you to uncover more about your vessel's 'fascinating complexities.'
Players will traverse multiple environments, from shorelines to desolate, flooded forest basins, and submerged enclaves, all of which have been hand-painted in meticulous detail.
Like the critically acclaimed first game, it encompasses ecstatic highs, mournful lows, and great mysteries to uncover. At the center of this evocative and poetic journey is the unforgettable tale of a boy and his ship, searching the world for answers.
Related Content – PS5 Complete Guide – Everything Explained On PlayStation 5 For New Users
Far: Changing Tides is due out on March 1 for PS5, PS4, PC, Switch, Xbox Series X/S, and Xbox One.