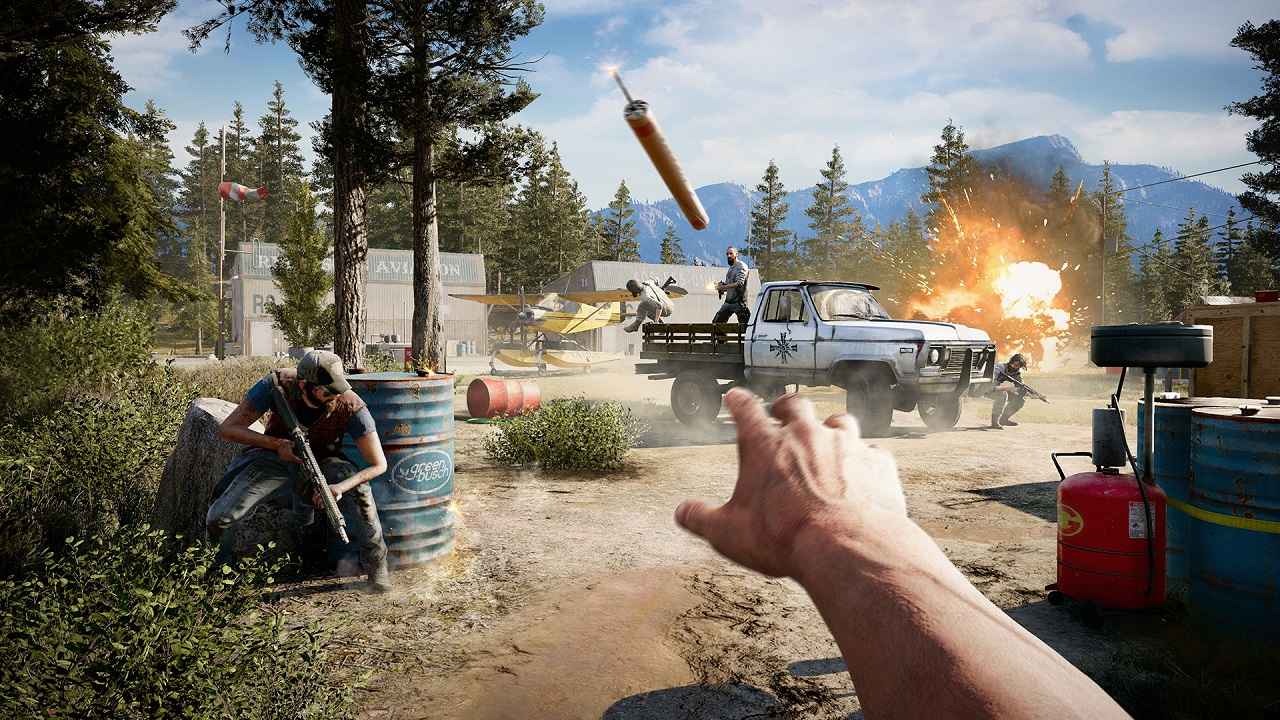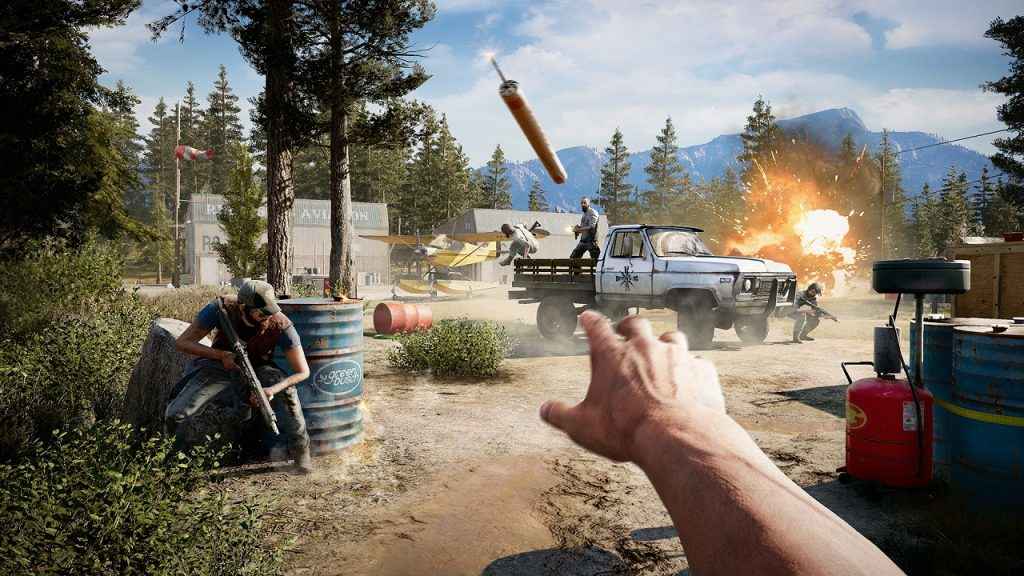 Ubisoft has released a new Far Cry 5 co-op trailer that shows off a nice chunk of co-op gameplay in addition to providing a decent look at the various characters and wildlife you'll encounter during the game.
This latest trailer comes hot on the heels of last week's news concerning a series of collectible busts that Ubisoft have commissioned for the release of Far Cry 5.
Far Cry 5 Co-op sounds enticing to say the least
If the honey badger from Far Cry 4 and Far Cry Primal gave you pause/made you quake in fear, then don't expect to be relieved at the idea of the Far Cry 5 equivalent – the fearsome wolverine; a rugged little bastard who doesn't know how to die but knows plenty of ways to make you die. And they all involve teeth and claws.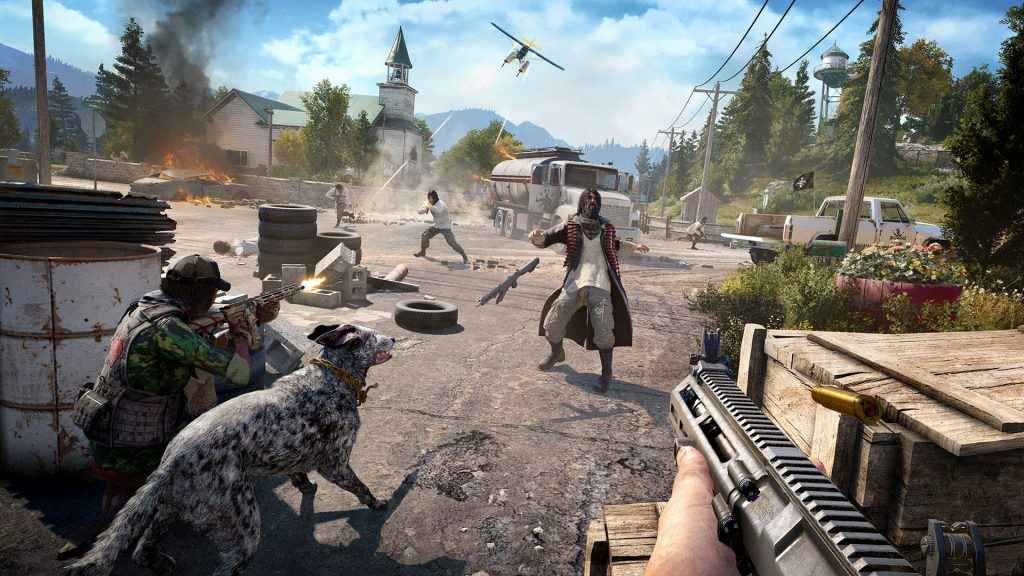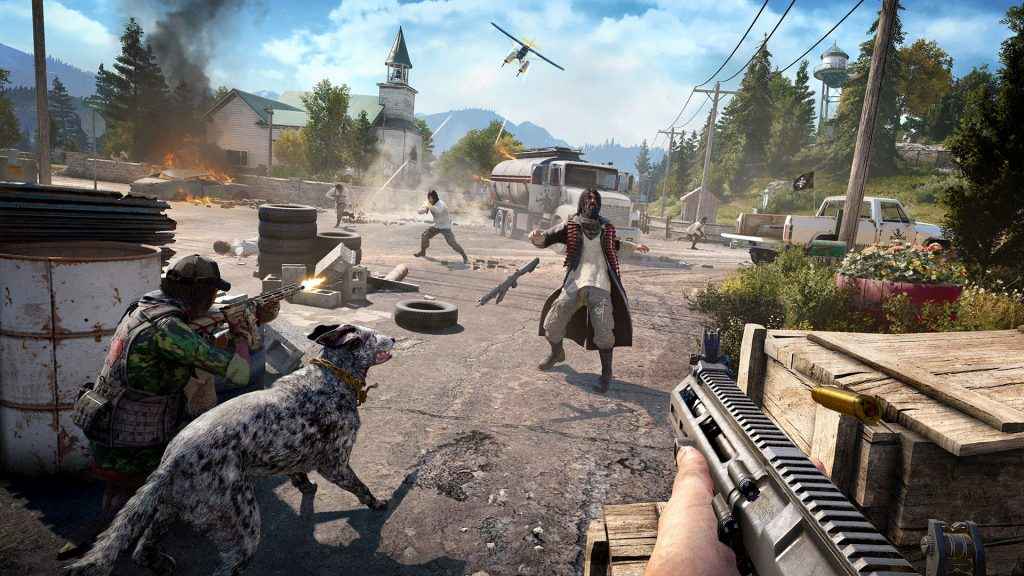 Away from such savage beasts whose sole purpose in life is to seemingly separate you from your mortal coil, it would appear that Far Cry 5 also boasts a whole range of far less aggressive, though no less detailed, animals and critters that all help to flesh out the open-world realm of Home County which serves as the setting for the game.
When it comes to the new (non-furry) faces that you'll see in Far Cry 5, the trailer showcases a number of Home County's inhabitants who will either aid or subvert your cause to root out the extremism that lay within its boundaries. Certainly, when speaking about this very topic, Far Cry 5 Creative Director Dan Hay was keen to point out the fifth core game in the long-running franchise has 65 or more interactable characters in comparison to the 20 or so that you can come across in Far Cry 4.
Most intriguing of all obviously, is the reveal of Far Cry 5 co-op, and more importantly, just how it works. Specifically, Far Cry 5 co-op would seem to allow two players to join in with another to tackle any of the game's main missions and side content however they like. In the video an example was given; one player could be tackling a situation on the ground in a pimped-out muscle car, while the other player could be soaring through the skies in an attack helicopter; casually picking off hostiles from a lofty remove.
You can catch a glimpse of Far Cry 5 co-op, and a great deal of other stuff, by taking a peek at the trailer below.
Far Cry 5 is set to release on PS4, PC and Xbox One on March 27.
Source: Ubisoft US (YouTube)