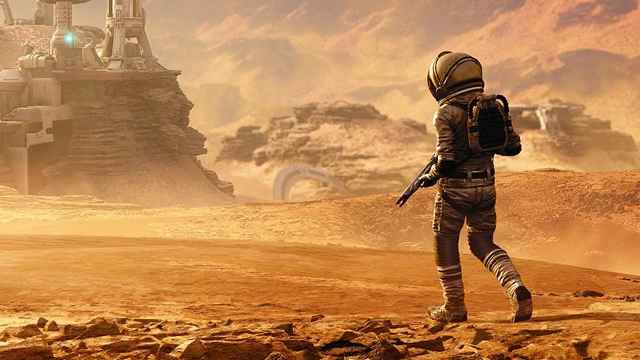 The second of Far Cry 5s DLC stories will be released next Tuesday and will see the game take its ass to Mars.
Ubisoft gives a brief description of the DLC's story and content. As well as a trailer.
Lost on Mars transports the franchise's insanity from Hope County to the red planet as Nick Rye is teleported to a hostile planet to help his buddy Hurk thwart an alien invasion of Earth. This adventure gives players a new arsenal of alien weaponry, including the Blaster of Disaster, Hellfire and Morphinator, while also introducing a new transversal tool with Space Jets. Humankind's future is in the hands of the game's most notorious guns-for-hire. Time to squash some bugs!
It comes after last month's Vietnam-based Hours of Darkness DLC and will be followed by the final episode, Living Dead Zombies, which is out in August.
As with the Vietnam pack, you'll also get a fresh set of Mars-themed assets for Far Cry Arcade. That Total Recall game of your dreams is that one step closer!
Far Cry 5 is out now for PS4.