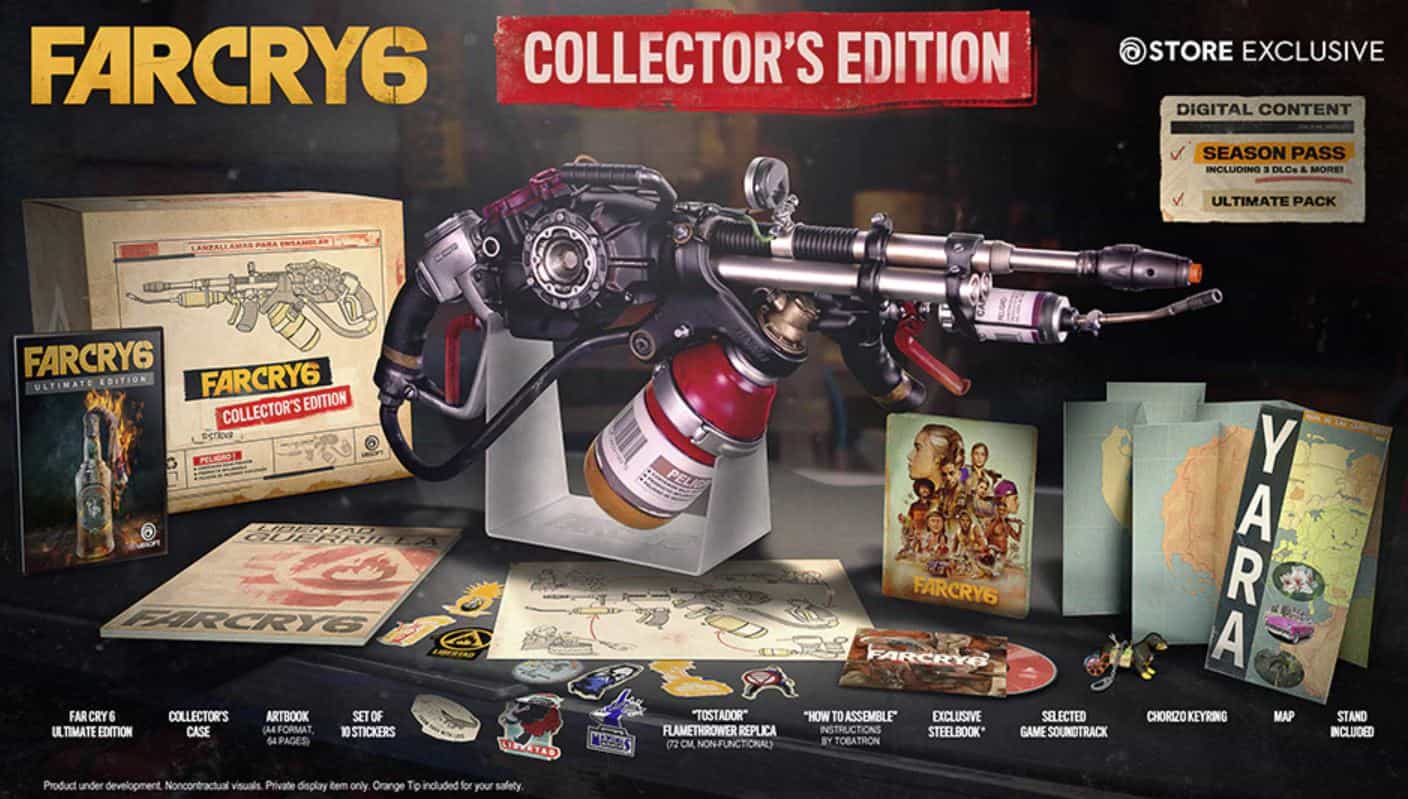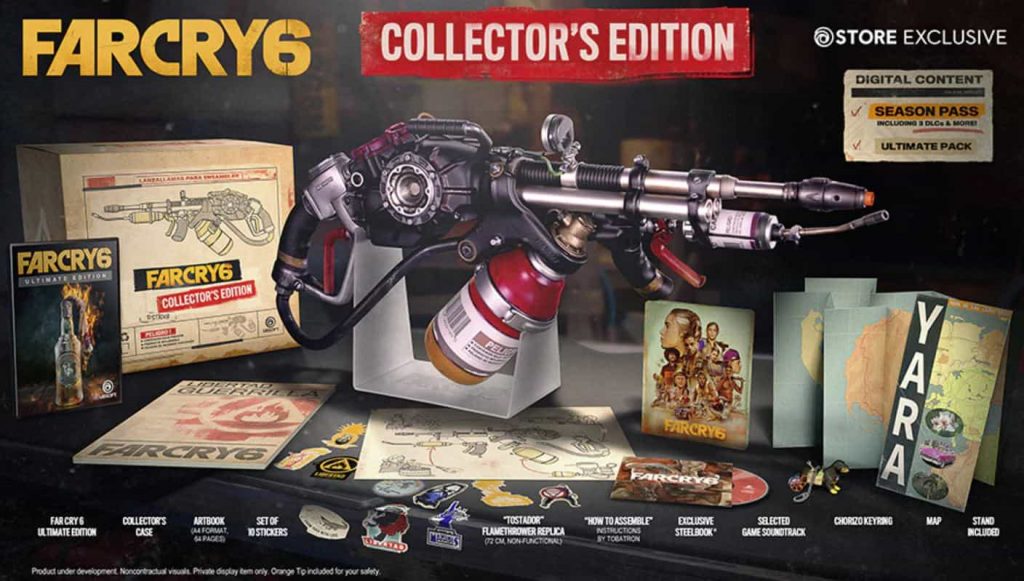 The Far Cry 6 PS4 and PS5 Collector's Edition has been revealed alongside the Far Cry 6 PS4 and PS5 pre-order bonuses.
The Far Cry 6 Collector's Edition comes with a Collector's Case, a 64-page art book, a set of 10 stickers, a replica flamethrower, an exclusive steelbook, the game's soundtrack, a chorizo keyring, a map and a stand for it, and finally the game's Ultimate Edition. The Season Pass for the game is also included.
The game also has pre-order bonuses which come in the form of a Disc Launcher, which was found in Far Cry New Dawn, and a Libertad Chorizon, which appears to be a fan for hire AI companion you can call in.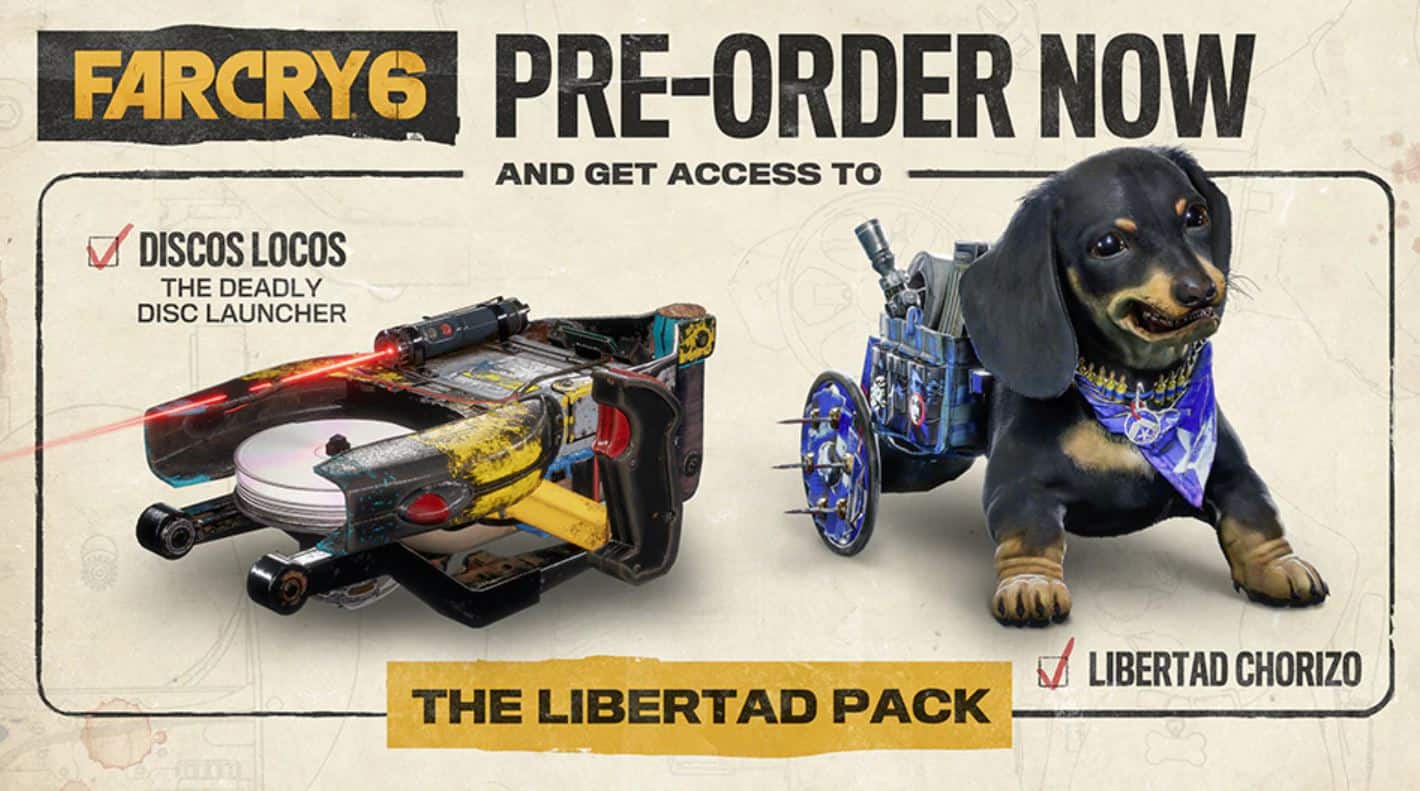 This reveal comes after the game was officially revealed at today's Ubisoft Forward Conference which took place on July 12, at 12 PM PT, 3 PM ET, 8 PM BST, 9 PM CEST, and has provided a glimpse into the future of Ubisoft's PlayStation 4 and PlayStation 5 title offerings for 2020 and beyond.
In case you've missed out on even a single Ubisoft Forward announcement, you can catch every piece of news in our Ubisoft Forward hub.
Far Cry 6 releases for PS5 and PS4 on February 18, 2021.