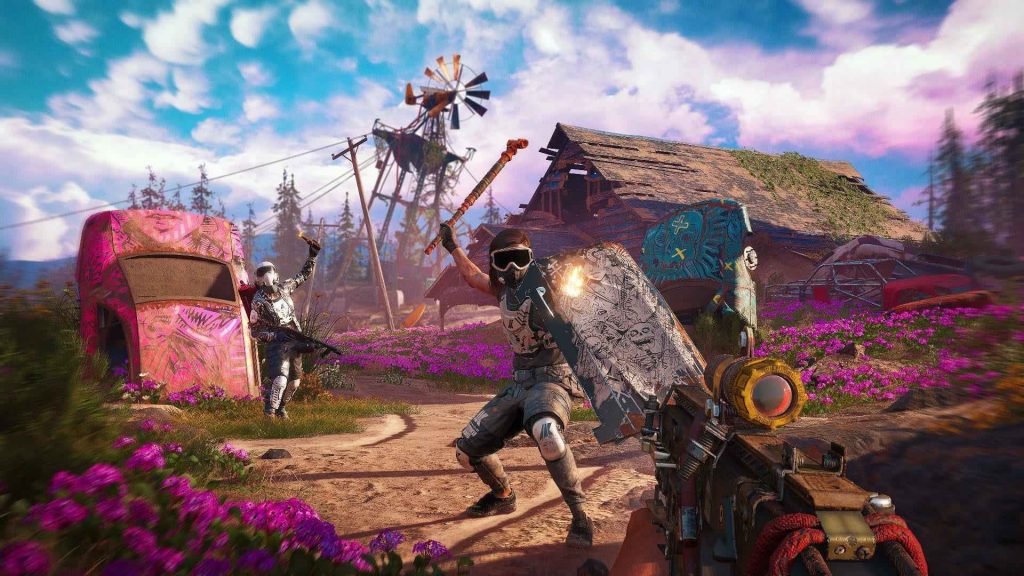 Far Cry New Dawn is coming out soon and we have heard surprisingly little about it. On top of that, it is also coming out on February 15, battling it out against Crackdown 3, Jump Force, and Metro Exodus. However, there appears to be some changes to the Far Cry formula, that may make New Dawn stand out. In a recent developer Q&A on Twitter, the game's Creative Director revealed a few new features in this post-apocalyptic shooter, focusing on light RPG mechanics.
First of all, he states that the team have "pushed… the light RPG elements of the game." That manifests itself in being able to craft weapons. Those weapons will have ranks as you improve them. The higher the rank the more effective they are at taking on a higher level, or ranked, enemy. The game also has a home base called "Prosperity", which you can 'invest' in and get better upgrades. What investing means is not yet known.
On top of that, Outposts have seen some changes. The escalation system gives you two options. You can take an outpost as usual or you can 'squeeze it' and take all the resources from it. However, it will be left abandoned and stronger enemies will move back in.
All in all, Far Cry New Dawn is looking to add a lot more to the formula than simply being a carbon copy of Far Cry 5.
Far Cry New Dawn releases on PlayStation 4 February 15, 2019.
Far Cry New Dawn was originally revealed at The Game Awards 2018, where we got to see the mayhem of post-apocalyptic Montana in full glory.
Source – [Far Cry New Dawn Twitter Account]