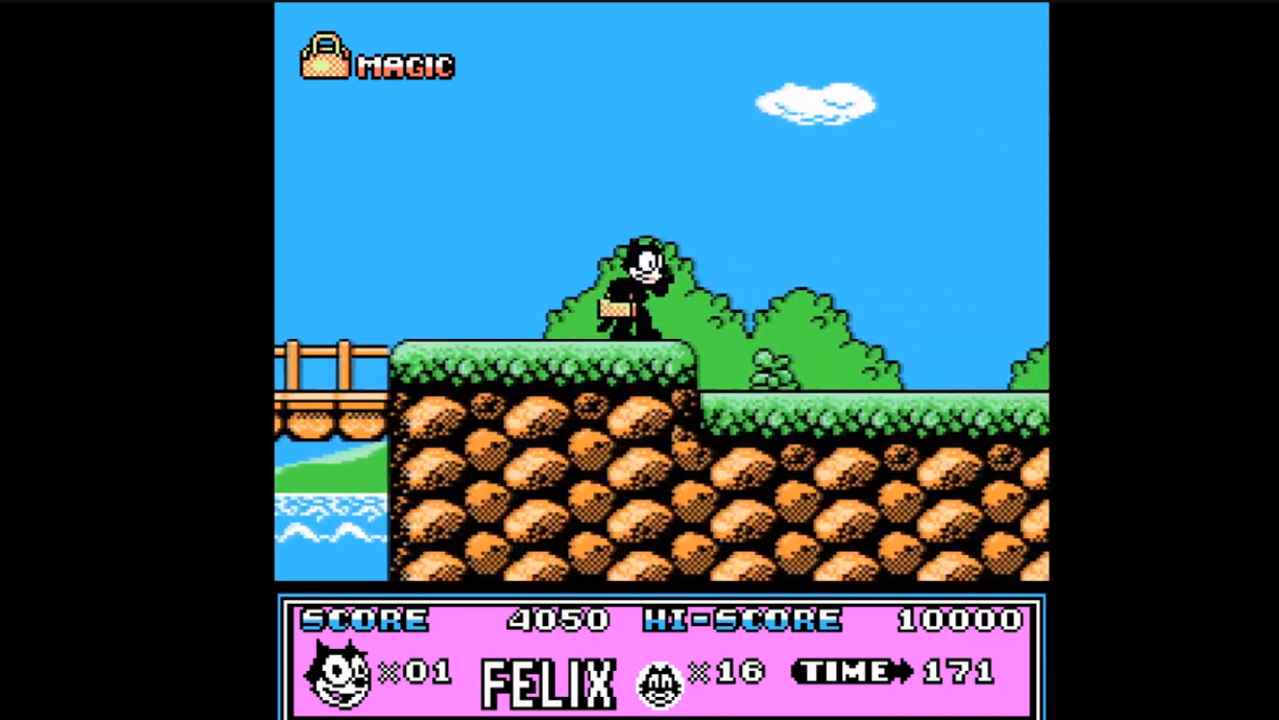 Felix the Cat looks set to make a return in the shape of the Felix The Cat Collection, which has been rated for PS4, PS5, PC, and Switch by the Entertainment Software Rating Board (ESRB).
The collection is a nostalgic journey into the whimsical world of Felix, bringing together a bundle of classic adventures. From iconic characters to timeless levels, the collection promises to recapture the beloved cat's escapades. Players can expect a variety of levels, challenges, and surprises, all beautifully packaged to cater to both seasoned fans and newcomers alike.
Below is an official excerpt from the ESRB website;
This is a collection of action platformers in which players help Felix save his girlfriend from an evil professor. Players traverse 2D pixelated environments while using gadgets and vehicles (e.g., punching glove, tank, submarine) to defeat small cartoony creatures. Enemies typically fall from the screen when hit; some boss encounters depict whimsical pistol attacks, cartoony bombs, and mild explosions.
Originating in early 20th-century silent film cartoons, Felix quickly became a cultural icon through comic strips and animated series. The Felix The Cat Collection pays homage to this legacy, offering a blend of classic charm. Developed by Hudson Soft, this collection may feature the NES and the GBA versions of the classic platformer, based on the classic TV show character with the same name.
At this time we do not have a release date for this collection, however, we feel an announcement could be imminent. Below is gameplay of the classic title courtesy of NeoGamer- The Video Game Archive;