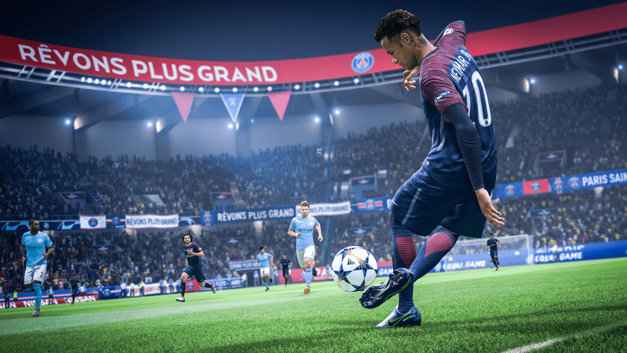 As you'd expect from EA's ever popular football sim, there's going to be a bunch of FIFA 19 PS4 bundles available for purchase when the game releases on September 28th.
There's something for everyone – well, everyone who has a spare few hundred quid lying around and/or can stomach looking at Cristiano Ronaldo's smug face when their console arrives, anyway – including a special Champions Edition bundle celebrating the game's prestigious new deal with the UEFA Champions League.
FIFA 19 PS4 Bundles: Champions Edition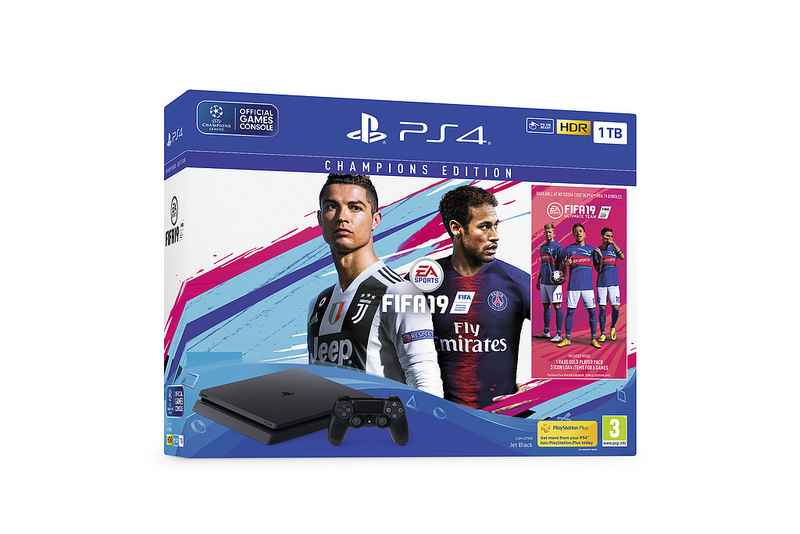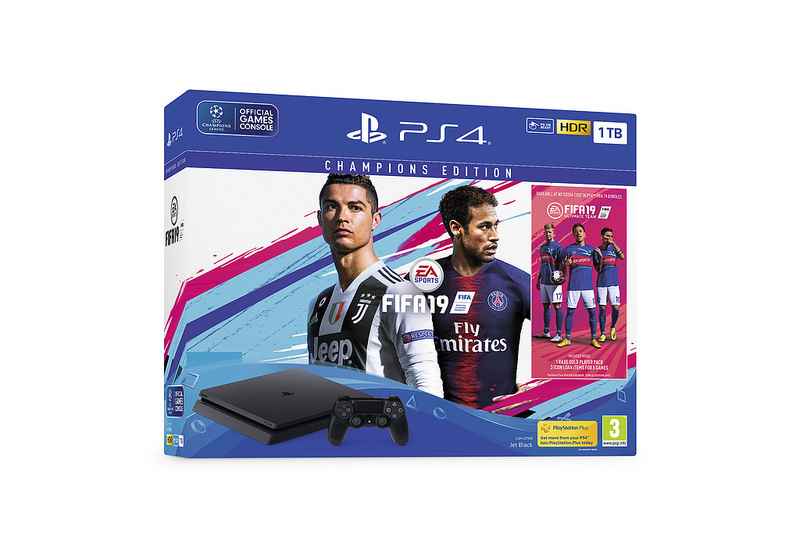 Unlike the others, the Champions Edition releases on the 25th of September.
Alongside a 1TB PS4, it comes bundled with a Champions League edition of the game itself, a Dualshock 4 wireless controller, and a bunch of additional goodies targeted specifically at FUT fanatics. These include:
A UEFA Champions League player pick, providing access to one of five 80-83-rated players
A seven-game Cristiano Ronaldo or Neymar loan card
Special edition versions of FUT kits designed by various soundtrack artists
And up to 20 Ultimate Team Jumbo Premium Gold Packs, one of which will be delivered weekly
The Best of the Rest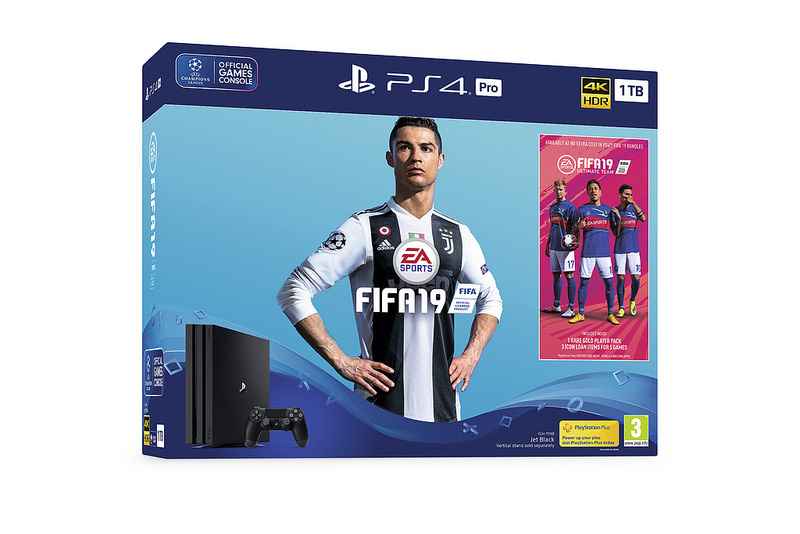 In addition to the premium Champions Edition, there are another five, subtly different FIFA 19 PS4 bundles.
The first includes a 1TB PS4 Pro alongside a standard copy of the game itself and two Dualshock 4s, while the second is the same in every particular except that it contains only one wireless controller.
Numbers three, four, and five, meanwhile, are all standard PS4s. Three is a 1TB PS4 and comes packaged with a standard copy of FIFA 19 and a single Dualshock 4; four, a 500GB PS4 with the game and two controllers; and five, a 500GB PS4 with FIFA 19 and just one Dualshock 4 wireless controller.
Finally, EA will be providing players with a single-use redeemable voucher containing three Ultimate Team ICON players on a five-match loan and one FUT rare players pack with each and every bundle.
Smashing. Now, if EA could spend a few days updating career mode….