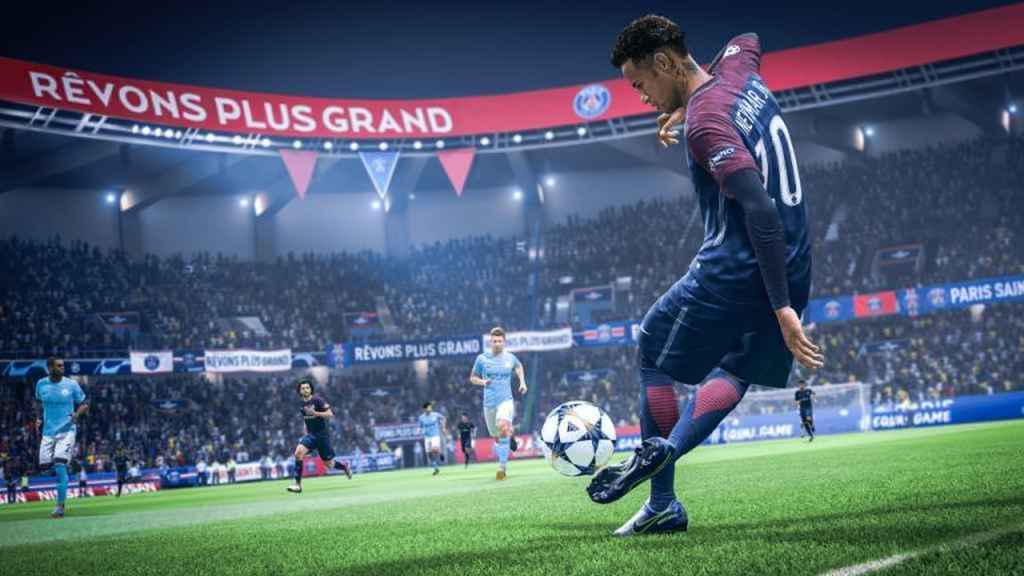 Update 29/01/2019 @ 13:12 – Released on PC last week as title update 7, FIFA 19 version 1.08 is now live on PS4 and Xbox One.
You can read our original post below for details on the most significant changes made in today's latest patch.
Original Article 22/01/2019 @ 16:03 – Available right now on PC, with PS4 and Xbox One versions due in the very near future, EA has released FIFA 19 version 1.08.
Shooting (both Timed and Finesse) is the main focus of today's update; along with goalkeeper movement. However, as with all such updates of this size, the full patch notes contain information on a number of other gameplay alterations and bug fixes.
FIFA 19 Version 1.08 – Refined Shooting Mechanics
Going forward, it shouldn't be quite as easy to score timed finesse shots from outside the penalty area.
That might sound like an innocuous enough change, but, in the past, timed finesse shots would always have a greater chance of finding the back of the net than none-timed shots; even if the gauge was yellow or even red upon executing the command.
Complementing this change, the window for timed finishes has been reduced in order to make it more difficult to achieve a "green" timed shot in certain, tricky situations. As EA explains:
The impact of this change will scale with a higher impact on shots where the time between the initial button press to take the shot and the button press to perform Timed Finishing is longer. For example, a first-time finesse shot where the ball is coming from a long distance away, or when queuing up a shot after a long knock on during a dribble.
Similarly, the overall accuracy of yellow timed shots has been reduced in response to negative player feedback; while the effectiveness of both timed and non-timed powered finesse shots has also been lessened, again to counteract an excessively high accuracy rating.
That's not to say the sole purpose of the update is to make it harder to score. Following on directly from a previous change made in a previous update, the likelihood of missing a shot aimed close to but inside either post when under no pressure from an opposition defender has been further reduced.
Goalkeeper Movement
Changes to goalkeeper movement, meanwhile, should only affect those players who choose to control them manually.
Specifically, movement speed has been decreased (to a greater extent in open play), meaning keepers will now better preserve their posture in defensive situations.
Though of course, if you're anything like me, keepers are very much the AI's domain.
Miscellaneous Changes
Finally, FIFA 19 version 1.08 makes a handful of changes to Career Mode and Pro Clubs.
The first rectifies an issue with player progression in both variations of Career Mode, that prevented players from growing their overall rating. While elsewhere, it will no longer be possible (on new save files, anyway) for the FA Cup final to be scheduled the day before the final game of the league season.
As far as Pro Clubs is concerned, the Clubs Squad screen should now display the correct stats for each and every member of your squad on the panel located on the left-hand side of the screen; provide the correct overall rating of your Virtual Player on the Pro Clubs hub screens; and correctly apply fatigue reduction to Pro Clubs players being controlled by someone playing on 'Any'.
If this all sounds rather confusing, detailed diagrams and descriptions covering many of these changes can be found on the official FIFA 19 website.