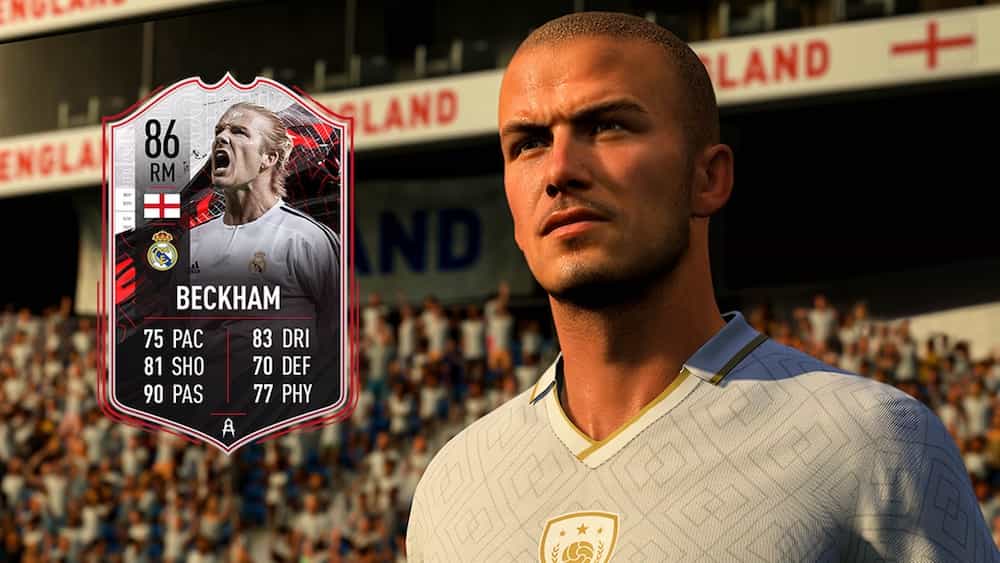 EA Sports has revealed that it's honoring its partnership with footballing legend David Beckham by not only rebranding FIFA 21 on the PlayStation Store, but also dishing out a Beckham card for the game's Ultimate Team.
David Beckham Card For PS5 And PS4 FIFA 21 Players
PS5 and PS4 players will awarded a David Beckham card for FIFA Ultimate Team, which is based on is 03/04 La Liga debut sporting a magnificent pony tail. You'll automatically receive the card if you play FIFA 21 between December 15, 2020 – January 15, 2021, so that's all there is to it.
In addition, Golden Balls will be added to Volta Football as a Groundbreaker. You can watch a trailer for David Beckham below.
FIFA 21 was released for the PS4, PC, Nintendo Switch and Xbox One October 9, and will hit PS5 and Xbox Series X/S on December 4. However, it has been confirmed that not all your progress will be transferred to the next-generation version of the game.