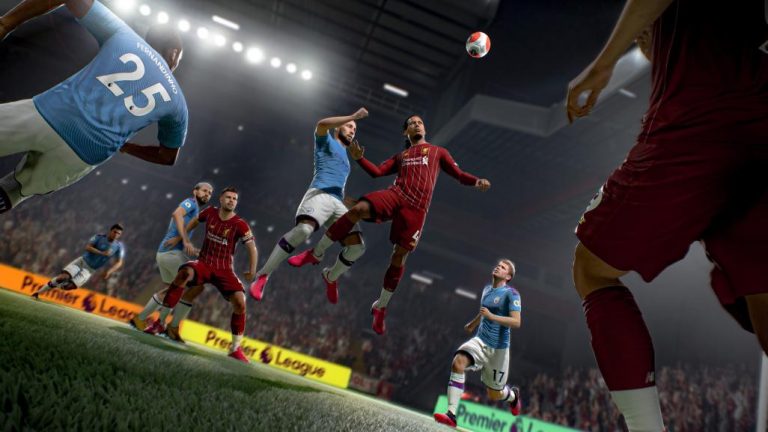 When it comes to FIFA 21, strength is certainly a double-edged sword. On one hand, if you are a player that doesn't like skill moves or pace, the ability to hold up the ball and barge past opponents sounds like a great proposition. On the other hand, having that extra body mass can lead you as a player to become too slow for those other fast-paced mechanics of the very game.
Strength may not be the best attribute that most players look for, but many professional FIFA players that have won tournaments do exist and they do play strong football players.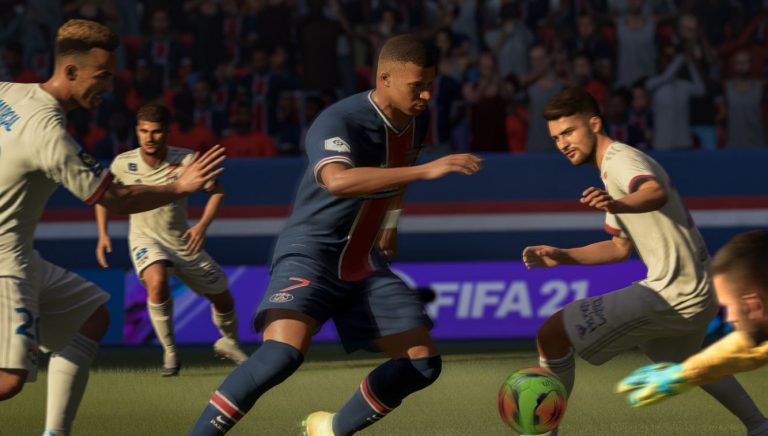 eSports is a major branch and it is constantly developing and many other industries have decided to jump on this train. Many actual football players are proud to see their own characters and the betting world has to agree. With the rise of eSports major bookies have started offering odds and bets on FIFA players and tournament matches, and you should definitely check them out if you are passionate about FIFA 21. In the meantime, we can look at some of the strongest players in FIFA 21.
Obbi Oulare
Obbi Oulare's overall rating is 71 and his strength stats are 94. This makes him a very decent and cheap option for low-tier teams. However, this striker still has a bit more room to improve.
Pape Abou Cisse
Pape Abou Cisse, at his age of 25, has an overall rating of 75, and his strength is at 94. Due to his amazing stats, he is one of the most desired and picked defenders in the entire game. He plays for Olympiacos, Greece, and he definitely makes a good investment in the game.
Geoffrey Knodogbia
We all know that midfield wins the game. But, we also know that technically skilled players and strong bashers can easily disrupt the opposition's play. So, if you are looking for a strong player to bully the midfielders all day long, Kondogbia is your choice with his overall of 79 and 94 strength rating.
Sebastian Coates
Sebastian Coates is a great and strong defender with a rating of 81. His strength is at 94, which makes him a great and affordable game defender and a great investment if you are looking to play for a mid-table team.
Kalidou Koulibaly
This Napoli player is definitely one of the best defenders in the game. His overall rating is 88, while his strength is at 94, and this makes him a real bastion of defense. However, he is not cheap, so if you want to make this investment you should be prepared to spend some money to get him on the team, but it is worth it.
Armando Mendez
Armando Mendez is a great choice for all lower-tier teams, and his overall rating is 70. His strength stands at 95 and he has proven to be crucial when it comes to bullying the opposition. Currently, he plays for Nacional de Montevideo.
Romelu Lukaku
Lukaku is by far the best choice among strong players in FIFA 21. His strength is at 95 and overall rating 85, and even though he still has a bit more room to improve he is a great choice. Currently, Lukaku plays for Inter Milan, and this big player won't come cheap in the game.
Aleksander Vukotic
This Belgian strength best, Vukotic, has an overall rating of 68, but he has 95 points to his name. However, due to lower ratings, he is not the greatest choice for stronger teams, but he can make a nice addition. Currently, he is playing for Waasland-Beveren.
Daryl Dike
Dike plays for Orlando City and has an impressive 96 strength points. However, his overall rating of 61 is low and has very little room for improvement.
Adebayo Akinfenwa
Akinfenwa is definitely an undisputed strength champion in FIFA, and this has gone for years. However, even though he has a strength of 97, this is his only good attribute. His overall rating is 65 and he is a great pick for lower-tier teams.
FIFA has been around for years and this game has certainly made a great impact in the eSports world and its rising popularity. So, if you are a passionate player, you should know how to build your team, and hopefully, this list of strongest players will help you with that. Otherwise, you can just sit back, watch eSports matches and place a few bets while relaxing at home.