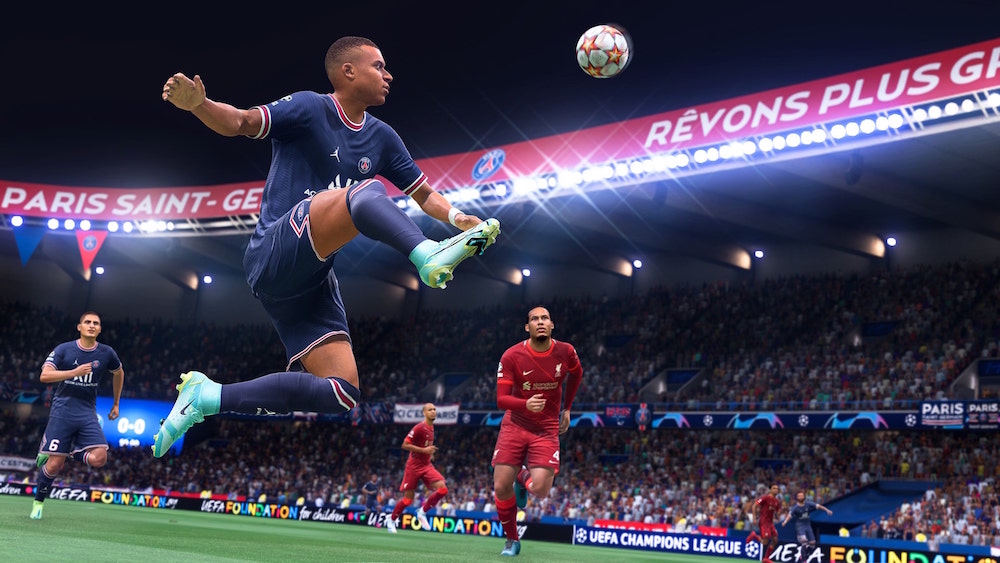 EA Sports has officially announced the FIFA 22 release date, confirming the upcoming footie title will launch on October 1 for PS5, PS4, PC, Xbox Series X/S, Xbox One, and Nintendo Switch.
Those of you playing on PS5 and Xbox Series X/S will get to experience an even more realistic and responsive gameplay experience, thanks to the HyperMotion technology powering FIFA 22 that combines Advanced 11 Match Capture and proprietary machine.
FIFA 22 will also boast a range of "deep and innovative features" across its various game goes, including Career, VOLTA Football, Pro Clubs, and FIFA Ultimate Team. Furthermore, the goalkeeper system has been completely revamped, there's a new Create a Club experience for Career Mode, and "reimagined gameplay in VOLTA Football."
All in all, FIFA 22 offers 17,000+ players across over 700 teams in more than 90 stadiums and spans over 30 leagues.
Nick Wlodyka, EA Sports' GM for FIFA, commented:
FIFA 22 offers millions of fans around the world a chance to engage with the sport they love in an unprecedented way,. Each player experiences FIFA in their own way but on-pitch gameplay is the unifying constant, so we're excited to offer deep innovation there. HyperMotion elevates that even further on next-gen consoles and Stadia and completely changes the feel of the game.
FIFA 22 is slated for release on October 1 worldwide for PS5, PS4, PC, Xbox Series X/S, Xbox One, and Switch.