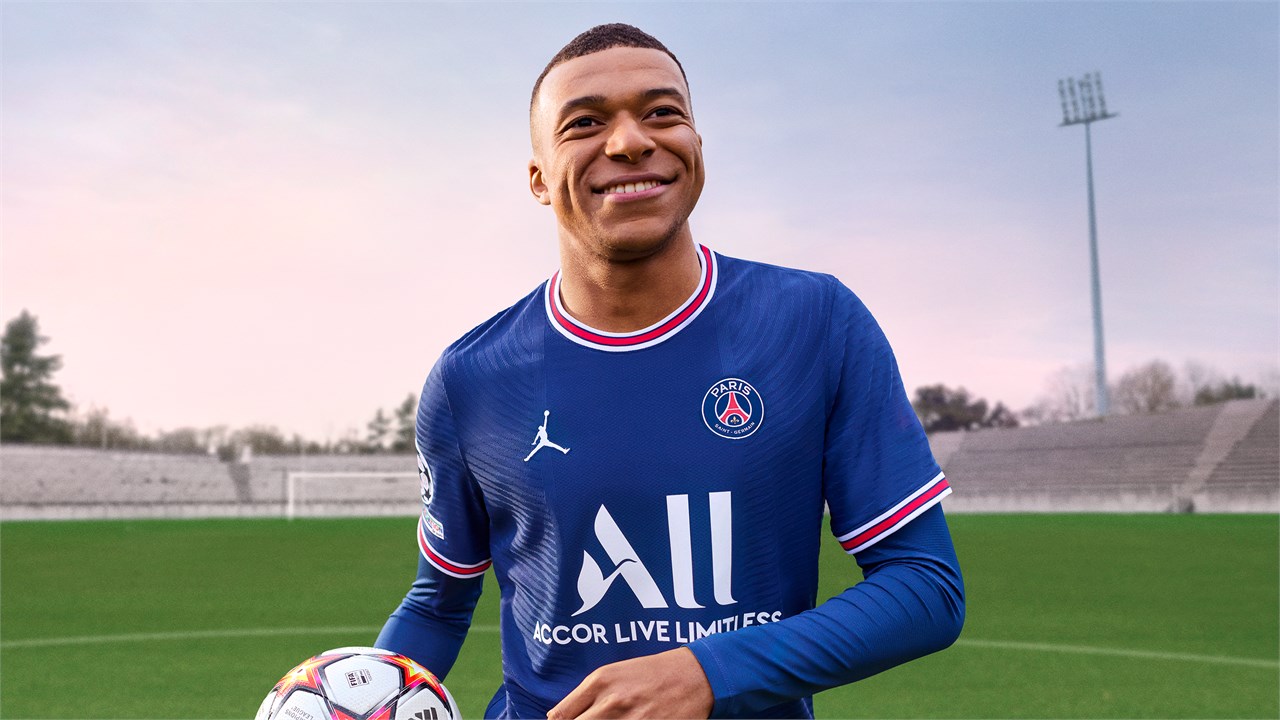 FIFA 22 Review (PS5) – The football landscape may well be changing, and no, not with the Super League, thankfully. Though the jury is very much out with Konami's free-to-play remodelling with eFootball and it remains to be seen what sort of splash Strikerz Inc.'s UFL could make, it's clear that the football game dynamic is shifting. And while FIFA currently occupies the biggest mindshare amongst the sport's fans, it's high-time that EA Sports began enacting some significant changes to what many believe to be a stagnating series. Thankfully, there's progress this time around with FIFA 22.
FIFA 22 PS5 Review
---
EA Sports' Juggernaut Addresses Some Of The Series' Longstanding Problems
Touted as the flagship feature of this year's entry, 'HyperMotion' technology purports to bring about a more realistic player-for-player representation on the pitch. It's powered by full-sized 11 vs. 11 motion capture, which aims to record all the movements, intricacies, and in-play reactions of a real game of football, and this in turn feeds how players within the game respond to different situations as they arise.
In practice, it does make a bit of a difference, especially in the players' behaviour as they now gesture far more often, shout at each other, and point out positions as scenarios unfold within a game. In that sense it feels more dynamic but perhaps not as much as the sort of game-changer, yet at least, that EA Sports had hoped for.
After all, it's been said that there's over 4000 new animations powering the moment-to-moment gameplay but it never really makes each game feel unique, thus it remains to be seen if it can be tweaked or fleshed out in a way to make each individual game stand on its own a bit more.
What it does add is concentration, organization and tenacity into the mix – three vital components of football itself. It's not perfect, mind, and is susceptible to the random flailing limbs and obtuse movements that fans have come to expect from the series but in replicating each area of the pitch EA Sports has managed to craft a more organic experience.
Touching on concentration momentarily, more so than ever it's important to carefully weight passes and ensure that the angle you're facing is appropriate for the pass you're trying to make otherwise it'll be intercepted by a competent press.
Likewise, the difference in build and agility between forwards and defenders feels more pronounced than ever and demands that you be diligent in how you set up, because if you're on the back foot as a central defender it's difficult to turn and manoeuvre if a forward is facing you head-on and weaving in and out at pace, therefore it's better to hold back in position with your controlled player and perhaps send an AI teammate to close down.
It's these sort of considerations that make FIFA 22 a more methodical game overall, and though it may not be as cerebral as EA Sports ultimately wants it to be, if you play it like one of the previous iterations that felt a bit more prescribed and safe in its passing, you may be undone quicker than you think.
What's Different On The Pitch?
Further to that, there feels as if there has been a concerted effort to improve goalkeepers this time around, and in truth the whole play within the penalty area feels decidedly more chaotic; last-ditch tackles, players throwing their bodies at incoming shots, it's all very frenzied and it doesn't half induce heart palpitations when you're on the receiving end of it.
This extends further up the pitch, too, as rash clearances end up back with the opposition the majority of the time and 50/50 contests are commonplace in the middle of the pitch, especially with how the aforementioned passing works if you're not paying attention.
With the above considered, it's worth mentioning that the overall pace of the game feels a little slower, but not in those pockets of space where there is an open challenge for the ball, be it in midfield or in the penalty area. It may feel a little plodding or pedestrian to some, and certainly a bit cumbersome in those 50/50 tussles or loose balls, but play by its rules and it starts to click.
For players less inclined towards the all-consuming Ultimate Team, FIFA 22's career mode has gotten a little bit of attention after what feels like years of constant neglect. One of the more pronounced changes, albeit one that feels a little half-baked, is the introduction of a 'Create a Club' option which allows you to build a club – from its crest, to its kit year-on-year, to even what the commentators refer to you as (''Biggest snakes out there" is recommended) – and insert them into whatever division you wish, at the expense of another club.
So, if you have a particular distaste for a certain club you can expel them from the league and not have to face any long distance away days. Once you have the team's foundations laid, that being your stadium, star level, team age, budget, and board priorities, you'll be gifted with a team of randomly generated players based on your selected criteria. Your own little Harchester United, if you will.
It is a more personable experience and the updates to how training can be simulated are also welcome and more streamlined, but overall the mode doesn't live up to its massive potential – it's just not at the level where it's consistently engaging across long periods yet, but at the very least it seems like there is movement in the right direction.
Quality Of Life Improvements Shore Up Single-Player Experience
On the player career mode side of things EA Sports has leaned a little more into Volta Football of last year insofar as adding a skill tree to work towards for your individual player which is broken out into various different traits, such as dribbling, physical, and shooting. Moreover, perks can also be equipped provided you're the appropriate level that can boost your own performance or all your teammates, too.
With the inclusion of objectives for your subbed-on appearances, milestone cinematics, and other quality of life improvements, player career mode is one of the more underrated aspects of FIFA 22.
As ever, Volta Football provides a welcome change of pace to the usual run of play and is now further along the path to inevitable alignment with FIFA Street entries of a bygone area. Upon creation of your avatar, you'll be faced with choosing one of three 'signature abilities' – abilities that can be triggered mid-match with the tap of R1 and can empower you with a better shot, pace, or tackling prowess. If only you could select all three, you'd be prime Roberto Carlos, luckily however he's part of the Soccer Aid team in kick-off mode.
The skill tree remains a way of progressing your player but the most interesting addition is that of Volta Arcade, a collection of mini-games such as football tennis, team keepaway, and disco lava, which revolves around dribbling over to white tiles as they appear to gain points – think Fall Guys' Perfect Match but with less fruit projected on a big screen. What's peculiar, however, is that these mini-games are only available on weekends for some reason, which is oddly prohibitive for what is an attractive array of side content.
Ultimate Team Still Remains Contentious
For better or for worse (seldom the former) Ultimate Team remains the focal point for the series and it's no different here. With the threat of a U.K. government overview looming and the well-publicised ban of FIFA Points in Belgium, EA Sports appears mostly undeterred with making any substantial, positive movements to the underbelly of the mode. Curiously they've removed the standard 400-coin Bronze Packs, a staple for slowly accumulating coins by way of selling cards, and left the premium version, which costs 750 coins, making it harder for players to grind currency for better packs.
There have been efforts to make the mode a little more welcoming for newcomers with a re-worked Division Rivals mode that incorporates a progression system not dissimilar from live seasons you find in most competitive games nowadays, and there is the ability to preview a gold pack before you purchase but that's only available once every 24 hours; unless you buy the pack, then you're afforded another sneak peek.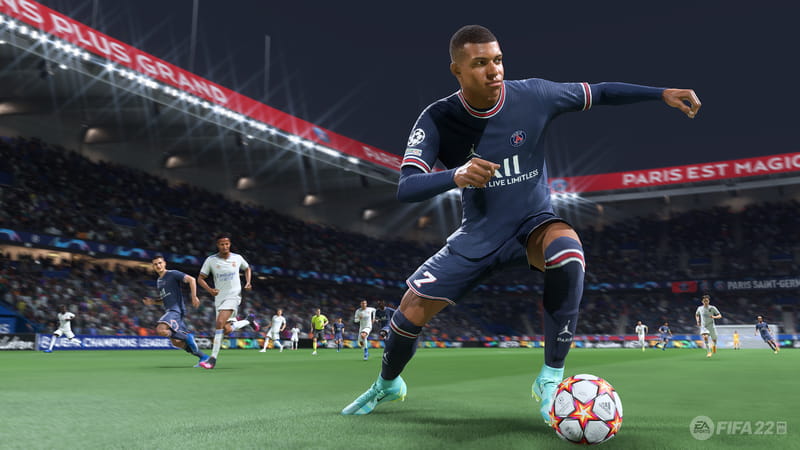 Regardless of this, though, the mode itself still is predatory by design and it feels as if the writing's on the wall that sooner or later EA Sports will have to give up the ghost and make wholesale changes.
FIFA 22 deviates from the EA Sports playbook by introducing some welcome changes and quality of life tweaks that go beyond the usual iterative touches we've come to expect. While Ultimate Team's prominence is rightfully maligned, there is some good here elsewhere – namely the revamped animations, moment-to-moment gameplay, and positive changes to the various career modes. All taken together and it points to FIFA being on the right path for the first time in years.
FIFA 22 is out now on PS5 and PS4.
Review code kindly provided by PR.