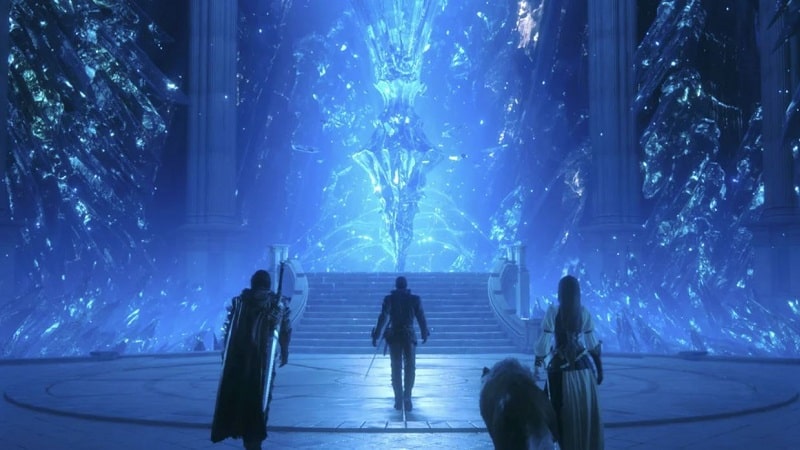 Final Fantasy 16 on PS5 is set to be a console showcase according to comments made by producer Naoki Yoshida (affectionately known as 'Yoshi-P') spotted by TweakTown.
Making the comments during a recent Final Fantasy XIV livestream, Yoshi-P waxed lyrical about how Final Fantasy 16 would take advantage of the PS5 hardware and how the game would essentially create a showcase for Sony's current gen console in the process.
Referring in particular to the latest trailer which was released at the Game Awards at the beginning of December, Yoshi-P was keen to place emphasis on the fact that the Game Awards Final Fantasy XVI Revenge trailer was rendered entirely in real-time: "It's all real-time rendering. No loading! It's become a game that is like 'look at the power of the PS5!". Yoshi-P's comments were subsequently translated by Genki.
Despite the fact that the PlayStation 5 has recently enjoyed its second birthday, Sony's latest lump of current-gen gaming silicon nonetheless still has an impressive performance profile, thanks in no small part to its lightning fast SSD, innovative DualSense features and formidable technical specification that has resulted in hugely impressive titles such as Ratchet & Clank: A Rift Apart, God of War Ragnarok, Gran Turismo 7, The Last of Us Part 1 to name just a few.
Final Fantasy 16 is set to release exclusively for PS5 on June 22, 2023. You can catch the latest trailer for Final Fantasy 16 on PS5 below.