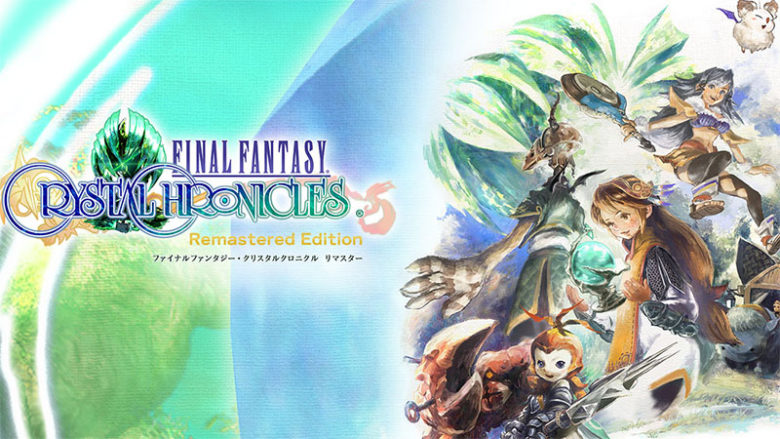 Square Enix has staple-gunned January 23, 2020 release date to the upcoming Final Fantasy Crystal Chronicles Remastered on PlayStation 4, PC, Nintendo Switch, iOS, and Android. The news comes via a new trailer for the revamped RPG title, which we've included for you below.
Final Fantasy Crystal Chronicles Remastered Dated
Check out the new Final Fantasy Crystal Chronicles Remastered trailer below.
Final Fantasy Crystal Chronicles was originally released for the GameCube back in 2003, and was developed by The Game Designers Studio. It's a spinoff to the mainline Final Fantasy series, and at the time was the first game in the franchise to be released for a Nintendo platform since 1994's Final Fantasy VI.
The game sees players rolling a group of adventurers who travel in a caravan, as they gather mystical fuel for crystals that project the world from a poisonous substance known as Miasma. Players can select from one four races and can select their gender with each race possessing a unique set of special abilities.
The remastered version of Final Fantasy Crystal Chronicles includes online multiplayer for up to four players and full cross-play support. In addition, Square Enix has added new post-game content including dungeons and bosses, extra character skins and items, and newly recorded theme songs, narrative, and voiceovers.
Here's the official blurb from Square Enix
Long ago, a giant meteorite fell on the land, and deadly miasma blanketed the world. Crystals keep the miasma in check, but the crystals' power is not eternal. Young adventurers embark on a journey once a year seeking "drops of myrrh" to purify the crystals. These are the chronicles of brave young adventurers who journey to protect their home. These are the "Crystal Chronicles.
The success of the original Final Fantasy Crystal Chronicles spawned a franchise for Nintendo platforms, which saw releases for the Wii and Nintendo DS.