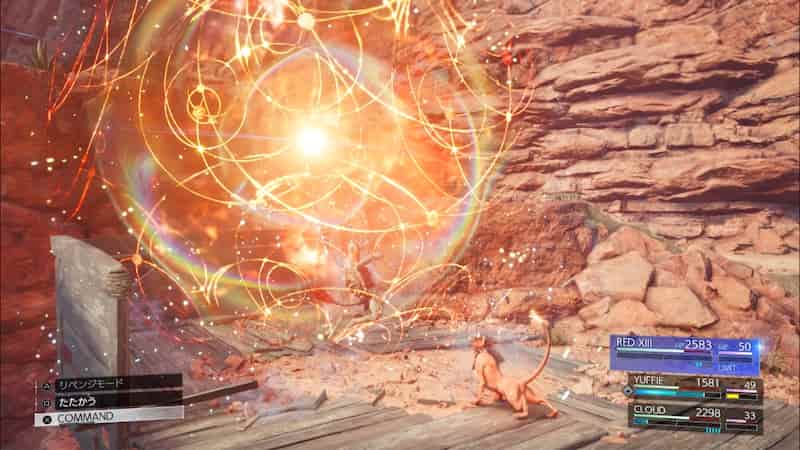 Square Enix has unboxed a fresh batch of info on the upcoming Final Fantasy VII Rebirth for PS5, revealing the highly anticipated sequel will launch with three difficulty settings.
Speaking in a major press blowout, the publisher revealed that Easy Mode will put more emphasis on the story rather than participating in battles, while Normal is the standard difficultly that offers a balanced approach. Finally, Dynamic sees enemies growing stronger as your characters also evolve, providing an extra challenge for players.
Meanwhile, the Japanese publisher also revealed details on Red XIII, who is fully playable in the game following his guest appearance in Final Fantasy VII Remake. As expected, the Cosmo Canyon native attacks with his sharp claws, and holding down the attack button will unleash a wide-range attack that builds the ATB quickly.
Related Content – Sony PS5 Complete Guide – Everything Explained About PlayStation 5 For New Owners In 2023
Red XIII wields not only fast physical strikes but also ranged magical attacks, and the Stardust Ray is able to summon an exploding orb of light that attack all foes caught within its blast.
Block incoming attacks to fill the vengeance gauge, and unleash that energy to enter vengeance mode, enhancing his physical attacks and his evasive prowess. Siphon Fang delivers a powerful blow while absorbing some of the enemy's HP—all without expending ATB.
Speaking in an interview earlier this week, Final Fantasy VII Rebirth co-director Naoki Hamaguchi revealed that the game's open-world setting took inspiration from a number of classic RPGs of recent years, including The Witcher 3: Wild Hunt and Horizon.
Final Fantasy VII Rebirth is scheduled for release on February 29, 2024 for PS5.
[Source – Gematsu]