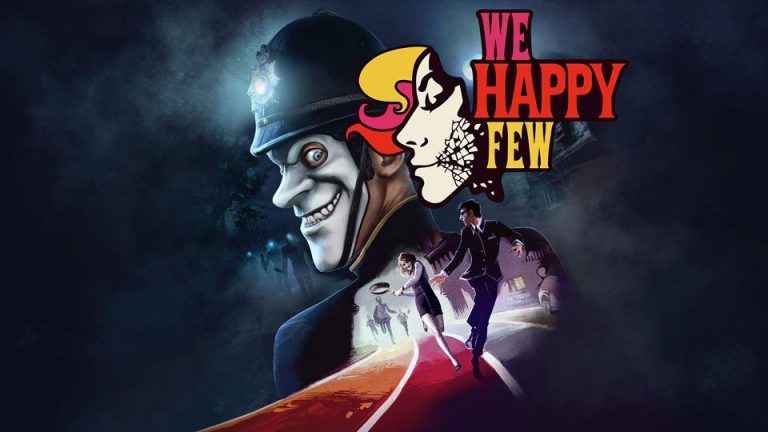 The release date for the final slice of DLC for We Happy Few has been announced, with Compulsion Games revealing We All Fall Down will be released on November 19, priced at $19.99. If you're a Season Pass holder, then you'll be able to download it upon release without charge.
We Happy Few DLC Dated
The new We Happy Few DLC will add a bunch of new features, including the ability to traverse rooftops to evade Bobbies and stealth options such as the dart gun to take down enemies silently. In addition, Compulsion Games has tweaked elements such as crafting, eating, and sleeping, and players can also get their hands on a new weapon in the shape of the whip, too.
Have a gander at the trailer below.
And here's the full lowdown on the new DLC straight from Compulsion Games:
You've taken your Joy, but now it's time to tear it all down in this final piece of handcrafted Season Pass content. Play as Victoria Byng, get a grip on her whip, and get the last word on the story of Wellington Wells. As Victoria reckons with her own withdrawals, the city slides deeper into Joy shortage and disorder.

It's always been Victoria's duty to help keep things proper, but the closer she looks, the deeper the rot seems to run. We All Fall Down climbs to the highest heights of We Happy Few gameplay yet:

•Tour Wellington Wells at its absolute most dire

•Crack the whip across the face of your foes in a snappy new take on combat

•Or take the stealthy route with a shocking new dart gun

•Take the high road as you climb across the rooftops in a new, stealthy spin on We Happy Few exploration"

•Stick it to the system swiftly – there's no time for eating, sleeping, and crafting while the world falls apart