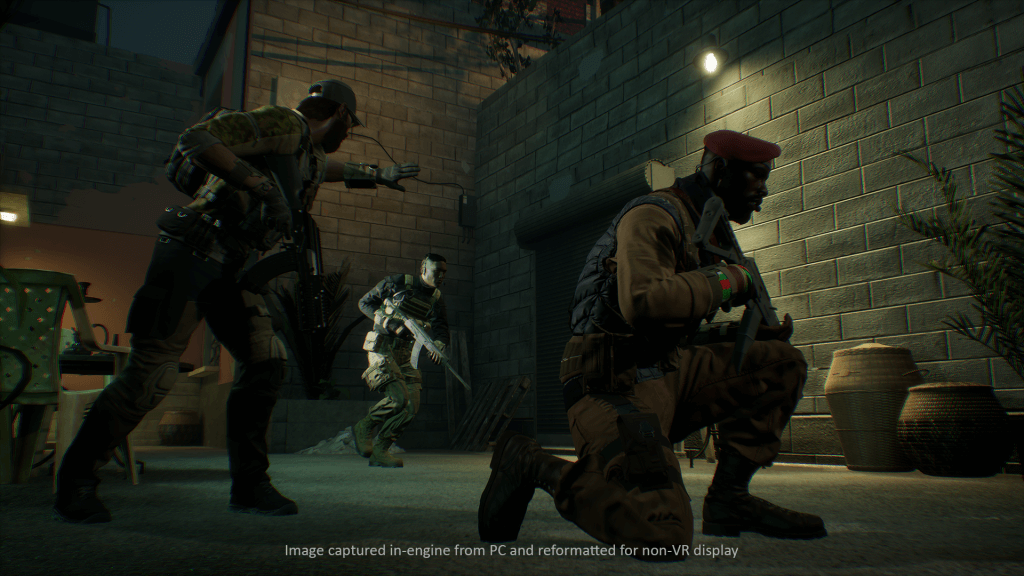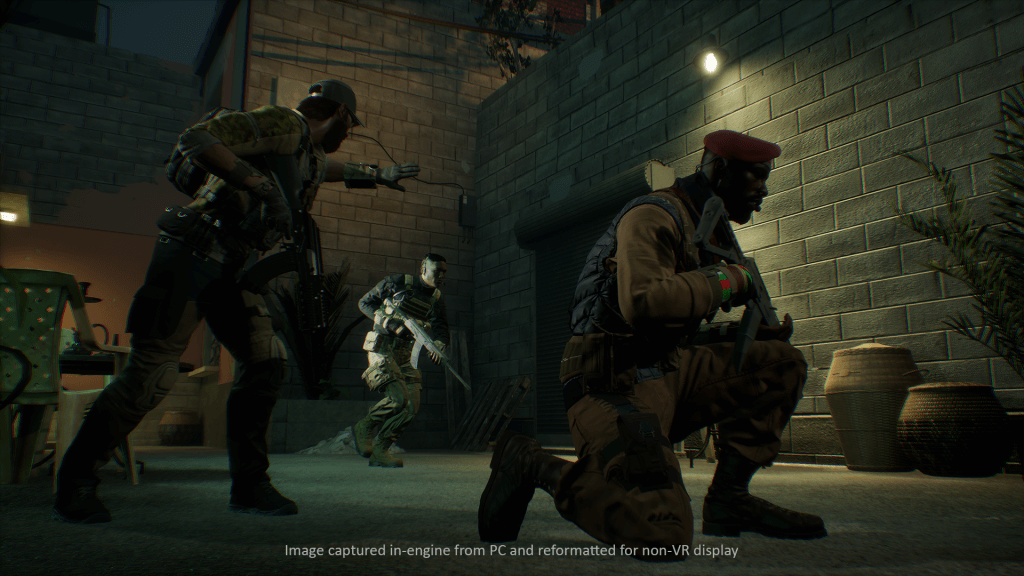 Over on the PlayStation blog today we were treated to some good news about the popular PSVR exclusive, Firewall Zero Hour. New contractors, trinkets, face paints and more will be offered in DLC pack 4. There is also a freebie for PS Plus members – everyone likes free stuff right? Get your trigger fingers ready, all this juicy content will be available tomorrow on the PS Store.
News From the Developers
Shabs, the Game Director from First Contact Entertainment, the developers behind Firewall Zero Hour gave a brief snippet of news about the PSVR shooter. He stated that it has been a very good year for the team based game.
This includes a PAX South appearance for the game, a free trial, a flash sale and many new PSVR fans discovering the game for the first time. His team has been constantly working on new content drops for the loyal Firewall community. Also later in the article, the team state that 2019 is also going to be a good year for the title as the team has no intent on slowing down. Hopefully, we will get plenty more content and surprises for the PSVR exclusive shooter.
New Contractors
The first new contractor available is Node. Node comes with a great new ability, the ability to detonate C4 after death. From the kill feed, this contractor can detonate any C4 you have placed before death. A great skill to have if you are a heavy user of C4, this will create some great after death moments while you are supporting your team from the afterlife.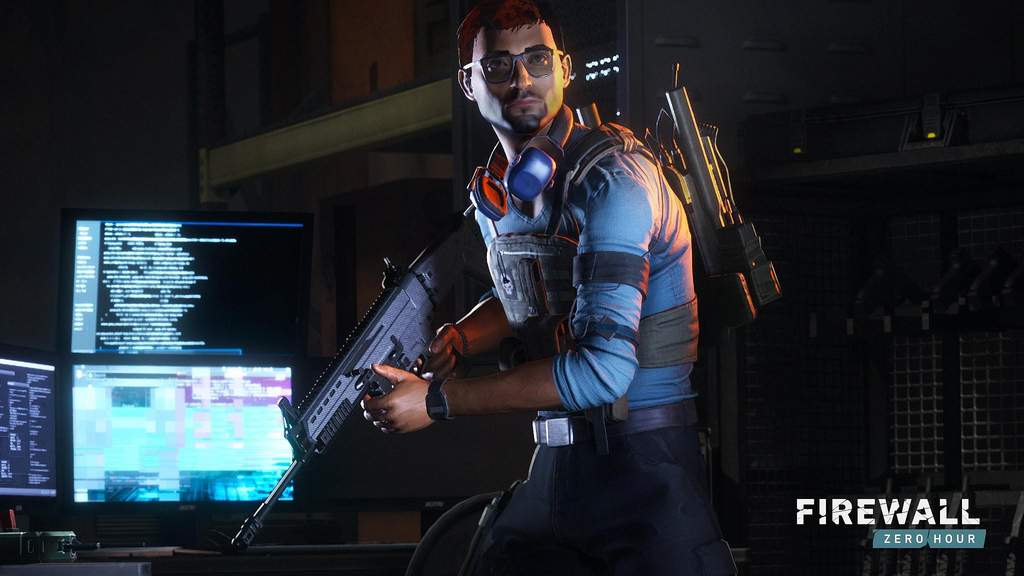 Secondly, we have Jag. If you like mines then this contractor will be right up your street. She has the ability to take 3 of the deadly explosives with her into battle. Meaning a lot of tactical options when trapping and defending objectives.
Both of these skills can be bought and equipped to any contractor when you have reached the required level and as long as you have the crypto spare to purchase it.
New Weapons
Along with the 2 new contractors we have 3 new weapons to unlock and purchase.
The 9MM Stinger (SMG) (Unlocked at Level 24 / Crypto 24,000)
The JA-300 (AR) (Unlocked at Level 42 / Crypto 42,000)
The H5 Hornet (AR) (Unlocked at Level 50 / Crypto 42,000)
Free Trinket for PS Plus Players
If you are a PS Plus user you are in luck, head over to the store tomorrow to download a free trinket. The trinket features one of the most popular contractors in the game, Lil' Diaz. Its only a small thing but everyone loves freebies, right?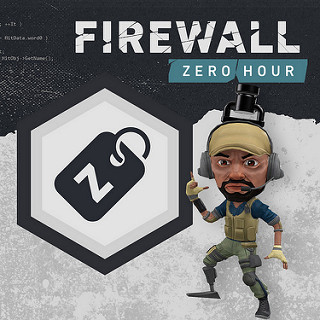 Other Content in DLC Pack 4
There more content available in DLC pack 4 too, it does seem quite a healthy content drop. We have new face paints, camos and trinkets for players to unlock and equip. There are 4 new face paints available. Kiwi, Eagle, Spider and Janus. They are joined by 4 new clothing and camo patterns. Geometric, Lava, Circuit and Splinter. Finally, there is a 4 pack of trinkets available, including Lil' Nala, Lil' Okoro, Lil' Skip and Lil' Diaz.
The content drop does come with various bug fixes and tweaks to improve the gaming experience. Including – A New set of laptop locations in the Shoothouse map. Improved knife hit detection and a fine-tuning of the matchmaking system.
If you have yet to play Firewall Zero Hour then check our review. We really enjoyed its tactical teamplay and intense action.
Will you be downloading this DLC pack? Let us know below in the comments section.