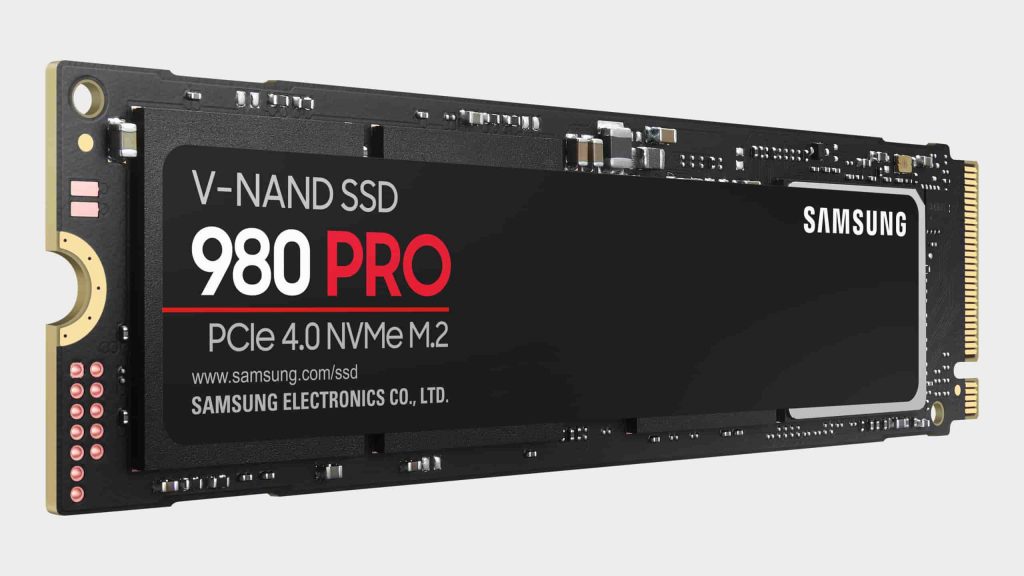 Samsung has lifted the wraps of what could very well be the first PS5 compatible SSD in the shape of the 980 Pro.
Related Content – PS5 SSD: Why Is The PS5 SSD 825GB?
Samsung 980 Pro Could Be First PS5 Compatible SSD
The new device will come in three size variations: $89.99 for 250GB, $149.99 for 500GB, and the meaty 1TB version at $229.99. There's also going to be a 2TB version although no price point has been set yet.
Furthermore, the specifications seem to match the PS5, with read and write speeds clocking in at 7,000MB/s and 5,000MB/s, respectively. Still, it hasn't been officially confirmed as PS5-compatible yet, so hold off on dropping your hard-earned cash for the time being.
The PS5 is scheduled for release on November 12 in the US and Japan and November 19 in the UK and Europe. The Digital-Only Edition will retail for £359/$399 while the Standard Edition will set you back £449/$499.
[Source – Push Square]