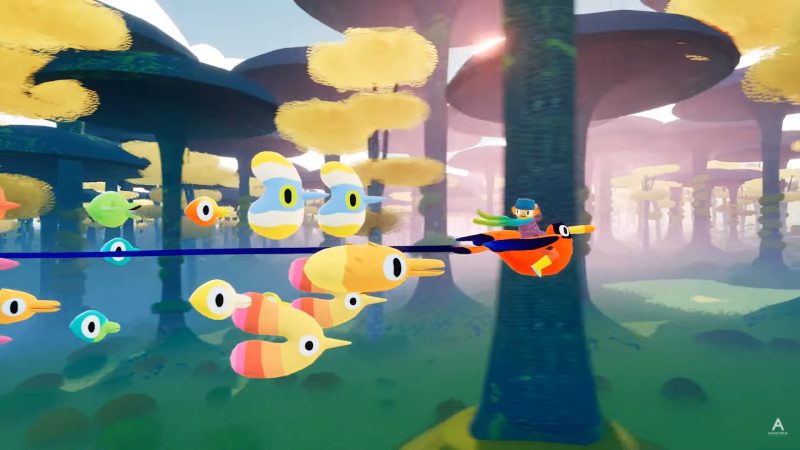 Flock is a new game that was announced during the Annapurna Showcase 2022 today from Hollow Ponds and Richard Hogg, the developers behind the critically acclaimed I Am Dead, which launched last summer.
You play as a shepherd of birds and other creatures, flying around a colourful world, looking to make your flock grow.
It all looks to be a very calming and wholesome game, with more of an emphasis on playing together with others to share in the joy of exploration and discovery.
All of which sounds like a great time, especially when so many other games are meant to be not calming at all.
You can check out the reveal trailer for Flock for yourself, here.
There was no word on a release date or window in any way, all we know is whose behind this game, and that it's in development.
With no release window to speak of, it could be very possible we don't hear anything about Flock for some time. That could mean a 2023, or even 2024 release.
Source – [Annapurna]