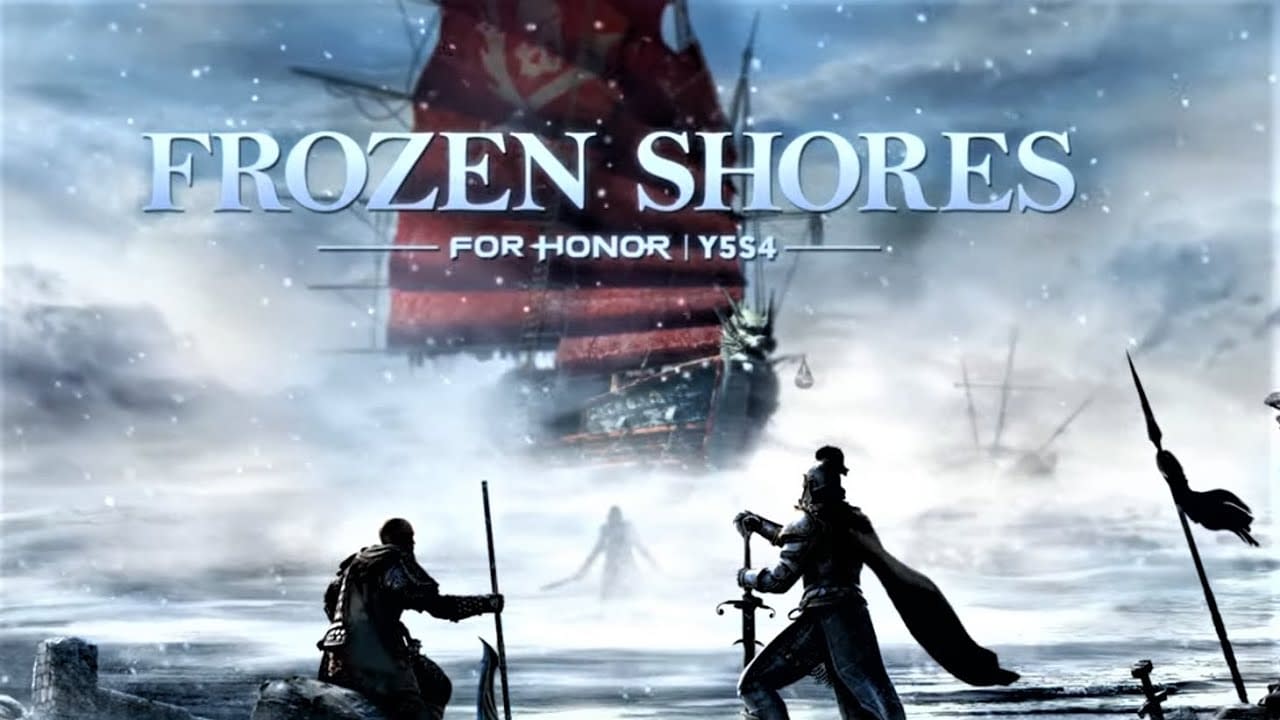 Ubisoft has unsheathed details on For Honor Years 5 Season 4 – Frozen Shores, which is set to be unleashed on December 9 alongside a limited-time mode, Frostwind Celebrations.
Frostwind Celebrations will run December 9 – 30, and will see players progressing through a Free Event Pass, which rewards a bunch of extra content such as a Paired-Emote, new Battle Outfit, an Effect and an Ornament. Fresh weapons will also be up for grabs as loot, and a Battle Pass is available to purchase featuring the above content as well as a new Execution and Podium.
During a calm winter, all factions recover from their losses caused by the perils of Tempest, except for mysterious ships that have navigated the rising waters of Heathmoor and ended up at the docks.
Meanwhile, Ubisoft will implement changes to the Shinobi on season launch, while another Testing Grounds is also on the cards from December 30 – January 6, which will focus on the Dominion game mode and Conquerer. For the former, expect changes to capture speed, renown, hard points, and UI tweaks.
Related Content – Sony PS5 Complete Guide – A Total Resource On PlayStation 5
Finally, January 27, 2022 will bring For Honor Title Update 2, which offers a new hero for players to experience, plus another limit-time experience and rewards. In addition, the Covenant Games will make a comeback, offering players a chance to take part in the Carousel of Horkos game mode complete with new rewards.