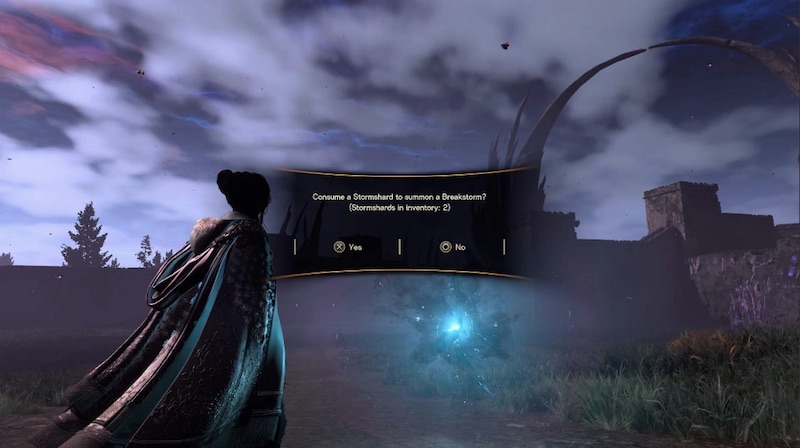 Square Enix has unleashed Forspoken update 1.20 ahead of the game's In Tanta We Trust DLC, which arrives on May 26. This latest update for Luminous Productions' PS5 adventurer includes a 'Very Hard' difficulty setting, as well as a wealth of new gameplay mechanics.
Related Content – Sony PS5 Complete Guide – Everything Explained About PlayStation 5 For New Owners In 2023
You can read full details on the latest Forspoken update below.
---
First up, let's talk about some new gameplay features. Let's start with everyone's favorite: Tantas Familiars. Instead of just showing up when Frey takes shelter at a Pilgrim's Refuge, these magical felines will now follow Frey out in the field and help with finding resources and mana!
The next two features are geared towards those looking for an additional challenge. The first is a new consumable called a "Stormshard." By using this item at specific locations in the world, you'll be able to summon a nasty Breakstorm and face off against the Giant Nightmares!
The second new feature for those looking to test their skills, is the addition of a "Very Hard" difficulty setting. Under this difficulty setting, the following options will be locked to the following:
Spell-Switching Slowdown: NONE
Damage Received: DEFAULT
Stamina Recovery Speed: DEFAULT
Automatically Use Healing Items: OFF
Enemy Knockdown Time: DEFAULT
Auto-Evasion: OFF
1.20 introduces another new consumable, the "Revivifier." This item can resuscitate Frey when she runs out of health, allowing her to get right back on her feet. A welcome addition for all, but especially for those looking to try out the Very Hard difficulty.
[Source – Forspoken Update Patch Notes]