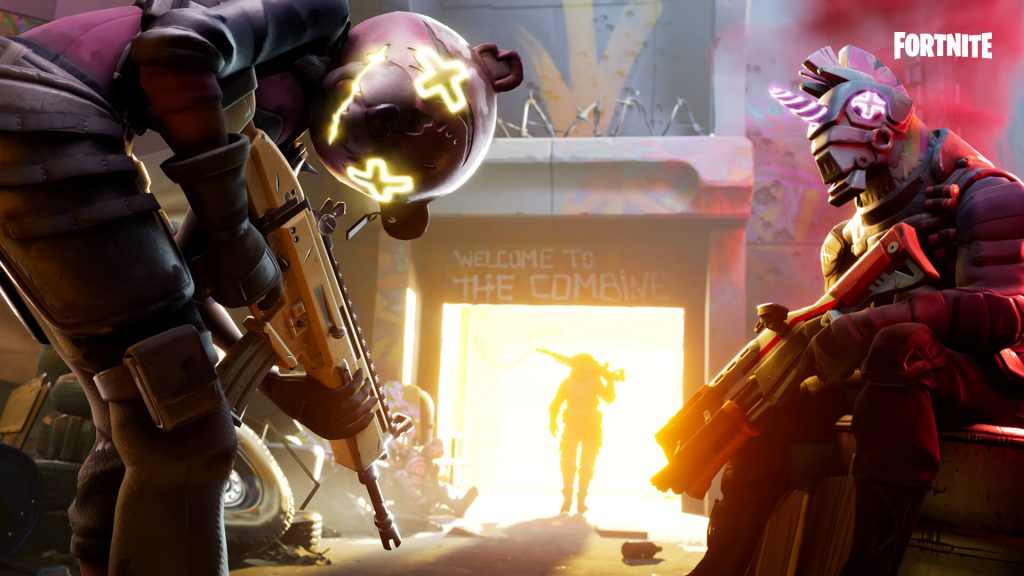 Epic Games has release the full Fortnite 2.37 update patch notes for your viewing pleasure, otherwise known as update 10.40 for PC. As expected, there's a new Rift Zone to visit in the shape of Starry Suburbs, which features shooting stars and powerful loot.
Fortnite 2.37 Update Patch Notes
The latest Fortnite update also features a new Limited Time Mode, Zone Wars, which is as follows:
A simulation of the end-game scenario in Battle Royale — but with a condensed moving zone! Eliminate the competition as you avoid the Storm closing in. Randomized spawns and inventory items make each round unique.
There's also a double XP weekend planned from September 27 – September 30, and pretty much does what it says on the tin: you'll earn double the amount of XP for the matches you take part in. Matchmaking has also been improved as promised, with players now likely to be mixing it up with other Fortnite players of their skill level.
Meanwhile, here's what's new on the Creative front:
ZONE WARS

The #FortniteZoneWars battle is on, and it's your turn to join the fight. Play the most popular Zone Wars games created by the community as LTMs. Pick up the Zone Wars Challenge Bundle in the Item Shop to secure the Hot Zone and Danger Zone Outfits. Complete Challenges to unlock additional rewards.

SPOOKY PROP GALLERY AND DEVICES

It's almost that time of year. The time for pumpkins, ghosts, tombstones, and haunted houses. The Spooky Prop gallery and Spooky Particle gallery delivers a wide variety of eerie building and visual content that is great for creepy games — and be sure to check the Radio and Speaker devices for a plethora of spooky sounds.

FLASHLIGHT DEVICE & CUSTOMIZABLE LIGHTS

The flashlight device illuminates the area in front of you when equipped. Customizable lights can be switched on or off based on player interaction or remote events. Perfect for setting up a haunted house environment.

CREATURE PLACER

Create designer jump-scares with this device which allows you to hand-place individual creatures to really get up close and personal with your players. Surprise!
Grab the full Fortnite 2.37 update patch notes here.