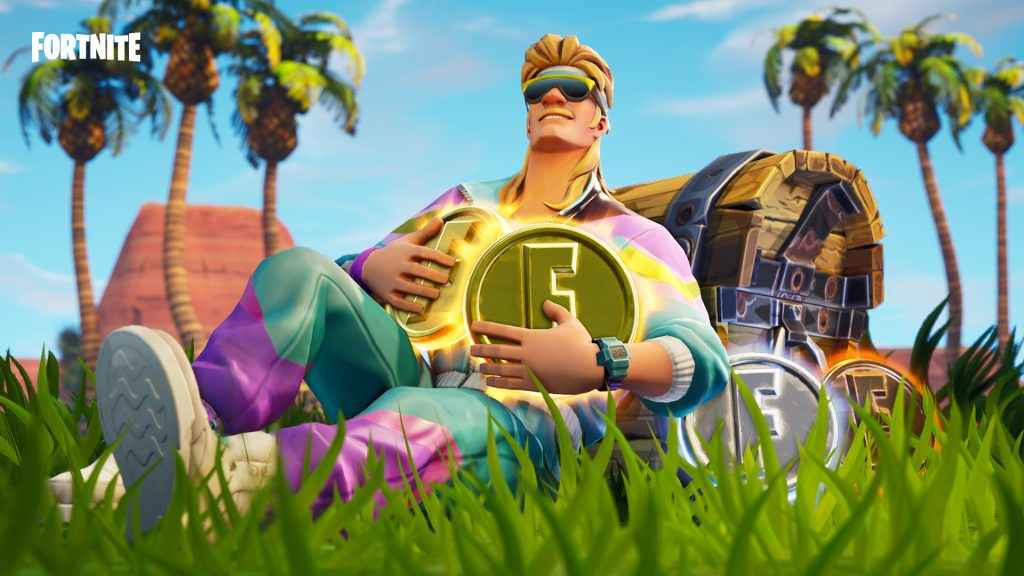 Fortnite patch 5.30 has been released into the wild, introducing a powerful new item (the Rift-to-Go) and a limited-time game mode called Score Royale to Epic's hugely successful battle royale juggernaut.
There's a bunch of stuff to get through, so we'll try to be reasonably brief.
Fortnite Patch 5.30 – Rift-to-Go
As demonstrated the shiny-new trailer we've embedded below, the Rift-to-Go consumable lets players create their own impromptu rifts. Transporting them and their allies into the sky in order to escape imminent danger or even launch a surprise attack on an unsuspecting enemy.
Naturally, given their potentially game-changing applications, finding a Rift-to-Go is an extremely rare occurrence.
Score Royale
Score Royale, meanwhile, is a limited time game mode in which the object is to collect as many points as possible. Achieved by collecting coins, opening loot containers, and, of course, eliminating other players.
To give players more time to search for said coins and loot, the game's deadly storm progresses at a slower rate than a typical round of Fortnite battle royale.
However, in an effort to balance this out, the storm's starting circumference is increased. While, as a round of Score Royale progresses, the storm picks up pace, creating a frantic end-game dash for those precious points.
Miscellaneous Changes
Alongside these blockbuster announcements, Epic has confirmed that repairs to Risky Reels have been completed. With a brand-new, limited-time short titled Prepare for Collision released to mark the occasion.
While Fortnite's Save the World horde mode has received a new weapon, the Blunderbuss Assault Rifle, and its anticipated Week 3 Challenge.

Bug Fixes and Tweaks
Finally, Epic has released a raft of bug fixes and gameplay tweaks as part of Fortnite patch 5.30, which have been broken down into numerous separate categories.
Those being general, weapons and items, gameplay, performance, audio, UI, art and animation, replay system, and mobile.
Rather than regurgitating the full list of changes, however, we thought it'd be easier to simply add a link to the official patch notes.