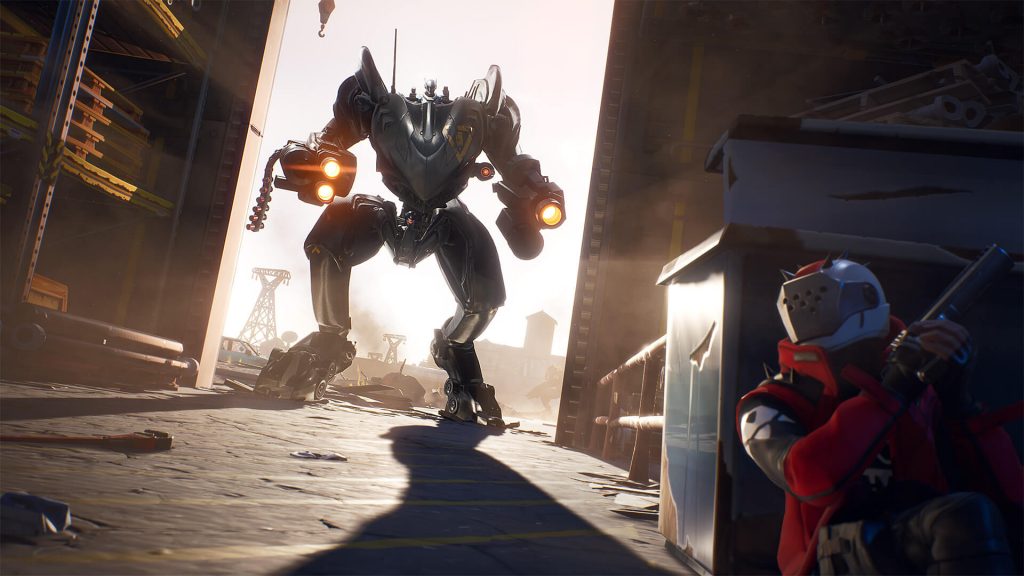 Epic Games has released the full Fortnite 10.0 update patch notes, ushering in a brand new battle pass with the release of Season X of the perennially popular, free-to-play battle royale title. The latest update includes a wealth of new features for the game, including the two-person vehicle B.R.U.T.E., a powerful mech that sees one player controlling its movement and the other dishing out the damage.
Fortnite Season 10 Patch Notes, Fortnite Season X Overview
One of the biggest features is the addition of missions, which are described as thematic objectives that dish out special rewards. Players will hoover up Battle Stars XP as they complete these objective, as well as exclusive cosmetic goodies. In addition, the Arena Mode has seen numerous updates, which you can see below:
Season kicks off with Solos and Trios Arena.
Hype will be reset at the start of Season X, with a new scoring structure in place.
10 Divisions – point values have been increased, but progression should be roughly the same. The bolded divisions are new.

Open I (0 – 499)
Open II (500 – 999)
Open III (1000 – 1499)
Open IV (1500 – 1999)
Contender I (2000 – 2999)
Contender II (3000 – 4499)
Contender III (4500 – 6499)
Champion I (6500 – 9999)
Champion II (10000 – 13999)
Champion III (14000+)
Over on the Creative front, players can now access the Advanced Storm Controller, allowing you to replicate the Battle Royale 10 wave storm. Complementing this is the Advanced Storm Beacon, which lets you customise specific phases or set the number of phases of the Advanced Storm Controller.
Save the World hasn't been left out in the cold, either. The Locker tab allows you to check out all your favourite Emotes, Music Packs, and Loading Screens, while Hit the Road sees you assisting Quinn and company to broadcast her Song of the Summer.
Be sure to have a butchers at the full Fortnite 10.0 update patch notes here. Be sure to check out the Fortnite Season X overview trailer below while you're at it.