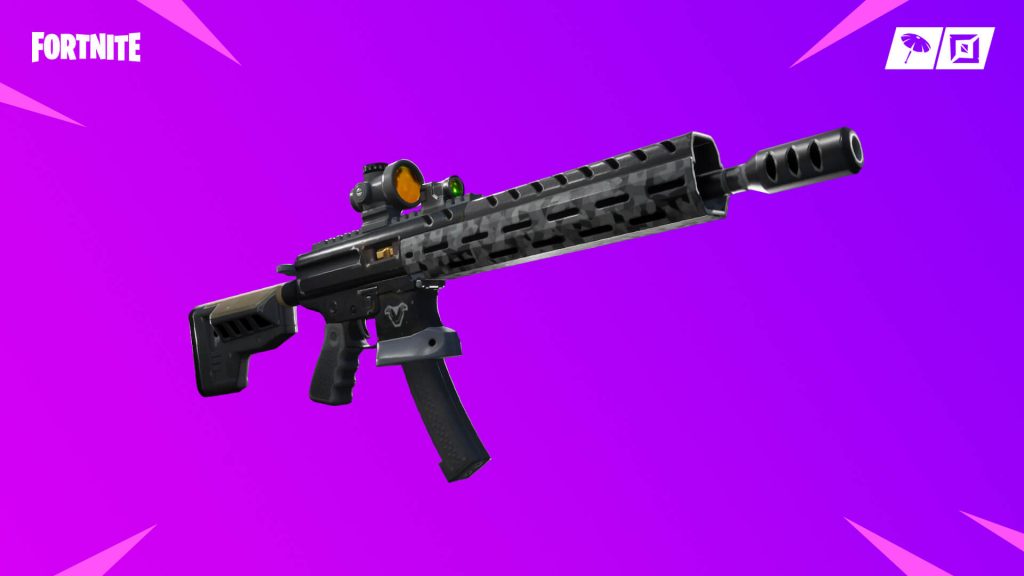 Epic Games has rolled out Fortnite update 9.01 for your consumption, adding another batch of fresh content for the perennially popular battle royale title and the accompanying Save the World edition.
Fortnite Update 9.01 Patch Notes Revealed
Fortnite update 9.01 includes a brand new weapon to get your hands on, namely the Tactical Assault Rifle. The firearm can be nabbed from Floor loot, Chests, and Vending Machines, and comes in three flavours: Rare, Epic, and Legendary. As you've probably twigged, the weapon has a fast rate of fire and comes with 30-round magazines, and functions best in proximity battles.
Elsewhere, nerfs have been dished out for the Baller and Drum Gun, which have seen reductions in health and base damage, respectively. On the Creative front, players can now utilise Ruined Tilted themes, while Fortnite Save the World has added a Prehistoric Izzy costume.
Slipstreams have also received some attention:
"We've seen a number of cases where Slipstreams caused issues during late game circles – primarily around getting pulled into the storm unexpectedly. Since the value of Slipstream mobility is limited in those scenarios, we felt it's better to simply disable them," says Epic.
In addition to the above, Epic's also released a couple of bug fixes and performance improvements for the game. Be sure to have a butcher's at the full Fortnite update 9.01 patch notes here.
Fortnite launched on PlayStation 4, PC, and Xbox One back in 2017, and is pretty much the biggest game on the planet right now. The battle royale version of the shooter enjoys the most attention, as it's free-to-play and receives weekly updates from Epic Games.
Looking ahead, it seems that Fortnite will be adding a new LTM and skin based around the character of John Wick, played by Keanu Reeves in the film trilogy. Expect official details from Epic Games soon enough.