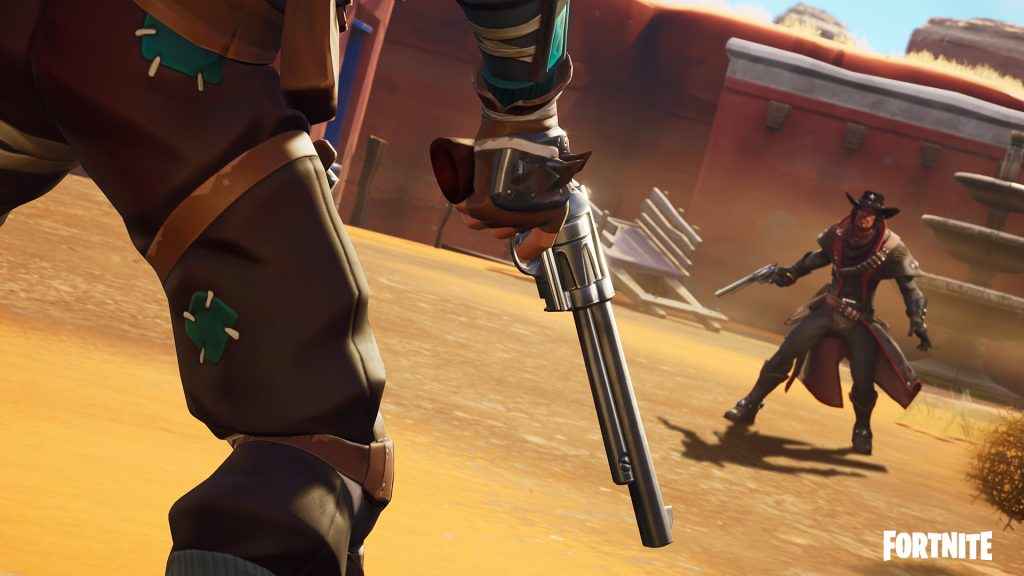 The rumoured Fortnite Wild West limited-time game mode has arrived as part of the game's latest content update.
However, it hasn't enjoyed the smoothest of roll-outs.
Bang Out of Order
This is because Dynamite, a new throwable introduced alongside the Wild West LTM, has already been disabled. The reason being that Epic Games has seen an increase in client crashes since its arrival.
Which is a bit of a shame, really.
We've temporarily disabled Dynamite while we investigate an increase in client crashes. We'll update you once we have more information.

— Fortnite (@FortniteGame) November 20, 2018
Anyway, unless Epic decides to make additional changes while its out of action, here's everything you need to know about Fortnite's newest weapon:
Uncommon rarity, found in stacks of 3
Available from floor loot, chests, Vending Machines, Supply Llamas, and Supply Drops
70 damage to players and 800 damage to structures
Explosion is in the shape of a flat cylinder (1600 units in diameter and 384 units in height)
Initiating a throw will start a 5-second fuse that can't be cancelled
Throw range is shorter than standard Grenades
Fortnite Wild West Limited-Time Mode and a New Tournament
The LTM itself, on the other hand, appears to be functioning as intended. I.e. forcing players into a life and death struggle with only a handful of 'period accurate' weapons (six-shooters, shotguns, hunting rifles, and eventually dynamite) at their disposal.
Although meticulously-designed, lifelike horses remain conspicuous by their absence.
Meanwhile, those that find these rules little restrictive/have had their fill of the old west courtesy of Red Dead Redemption 2, have the option of trying out a brand-new tournament instead: Scavenger Pop-Up Cup Duos.
Full details of which, alongside the handful of changes made to the game's Save the World mode (remember that?) are available on the Epic Games website.