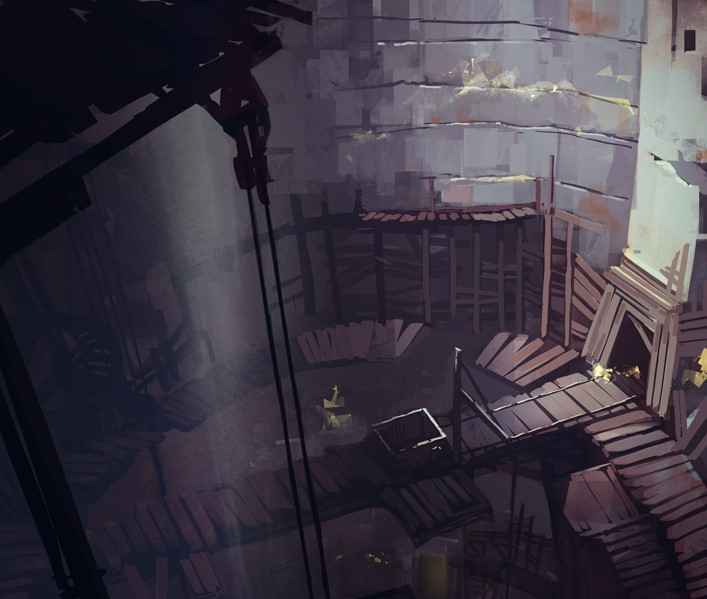 As promised, developer Sloclap has today provided an update for fans eager to learn more about upcoming (and completely free) Absolver expansion 'Downfall'. The news also arrives as update 1.21 lands.
The most important news is that Downfall will be releasing really soon: September 2018, to be semi-exact. However, that's not all Sloclap had to report and the rest of the blog post was chock-a-block with information.
Story, Gameplay, and Other Absolver Expansion Details
In terms of story, Downfall begins with an Etheran called Iktar contacting the Absolvers with a dire warning:
His sibling Arcell is spreading Gleam deep down in the Adalian mines, and gaining power over Lost Prospects. The barrier to the Fold could be shattered, imploding the physical realities into abstractions and concepts. A path to the Fold and to Arcell can be found, beyond the Underground Temples – the truth will appear there, in a place where the fabric of reality is being torn apart…
This, naturally, leads the player deep into the Adal mines wherein they must collect Gleam from infected Prospects in order to gain enough power to defeat both the Corrupted and Arcell himself.
To improve their odds of survival during this perilous quest/mix things up a bit, Downfall also introduces a brand-new fighting style. Inspired by Bruce Lee's Jeet Kune Do, the Faejin combat style, as it's called, blends defense and offense with percussive strikes and fluid power and is orientated towards more experienced players. Faejin will feature 26 attacks for bare hands and wargloves, alongside 15 sword attacks.
Finally, this latest Absolver Expansion will add School Challenges – a 1v1 Combat Trial for players who've reached the rank of Disciple, which Sloclap has described as a new way for players and Schools to compete with each other – as well as a selection of new equipment, including: 6 brand-new gear sets; a range of new masks, wargloves, swords, emotes, and PvP intros; and two new prestige variants of existing gear.
Absolver Update 1.21
There's also a mysterious patch that has been deployed this week. No patch notes have been issues, but we presume that Slocap and Devolver Digital are just laying some of the ground work for the upcoming expansion.
With Absolver currently free on PS Plus, there's never been a better time get involved.
Source: Absolver blog