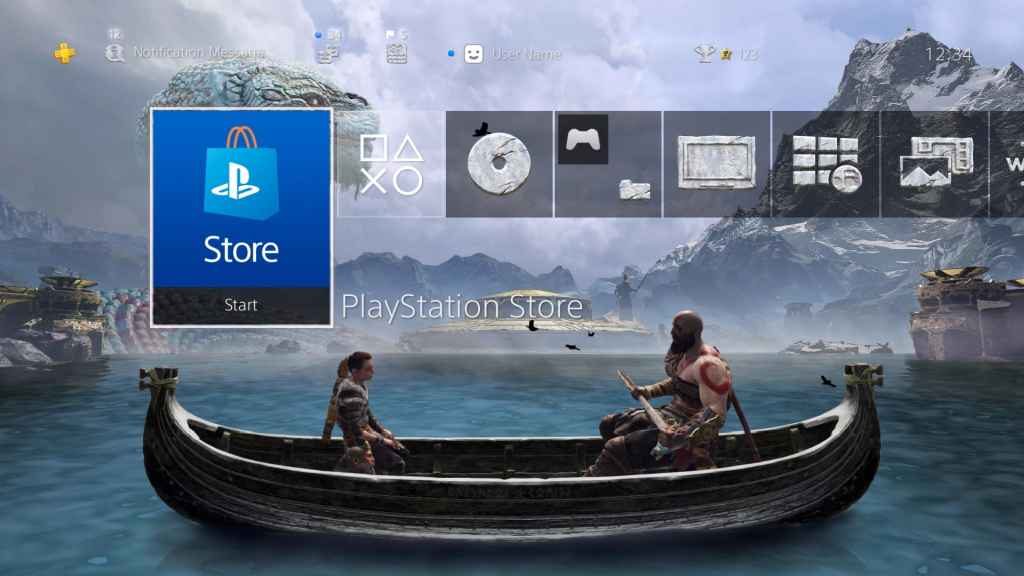 It's incredible to think that PS4-exclusive God of War, widely regarded as both 2018's best and one of the greatest games ever made, celebrates its one-year anniversary this Saturday.
Yet it does and, to mark the occasion, developer Santa Monica Studio is kicking-off a week-long celebration of Kratos' latest adventure with a free God of War theme and Avatar set on PS4.
Download Your Free God of War Theme Today
The theme itself is available to download, for free, right now from the PlayStation store, and depicts everyone's favourite God slayer Kratos and his precocious young son Atreus rowing across the wonderfully serene Lake of Nine – the imposing mountains and Jörmungandr, the colossal World Serpent, easily visible in the background.
This will be followed by a free character Avatar set – depicting the likes of Kratos, Atreus, Freya, Mimir, and the Stranger – on Wednesday the 17th April.
Simply head over to the PlayStation Store and enter the words "God of War" in the search bar to access them.
Thanking the Fans
In addition to the free goodies, Santa Monica Studio released a video on the official PlayStation YouTube channel just yesterday, thanking fans for the innumerable messages, videos, and sundry other tributes they've received over the past twelve-months.
To say it's heart-warming would be an understatement. Indeed, not only does it remind us to consider the people who actually make our favourite games whenever we post about them online, it stands as a prime example of the power video games have to unite us. If Kratos were to watch it, we bet even he'd well up.
Source: PlayStation Blog