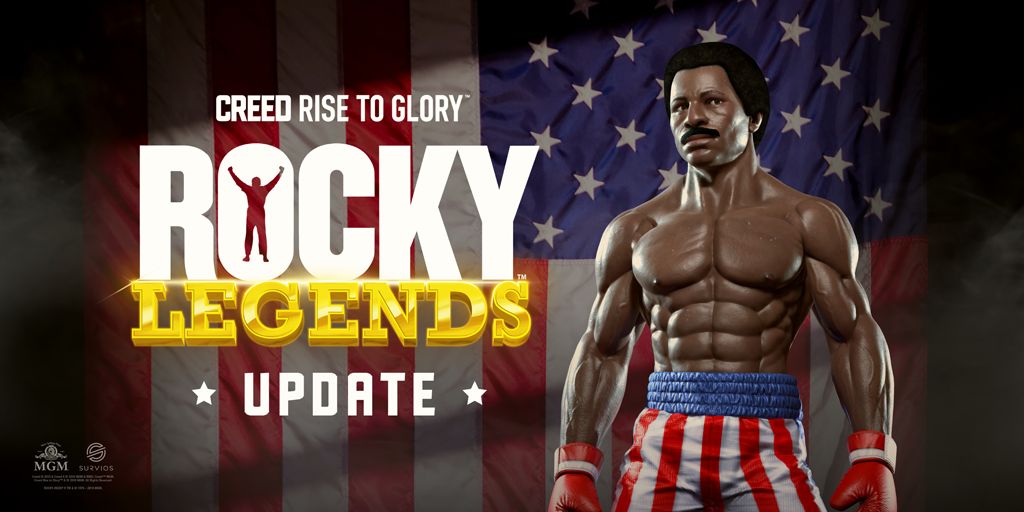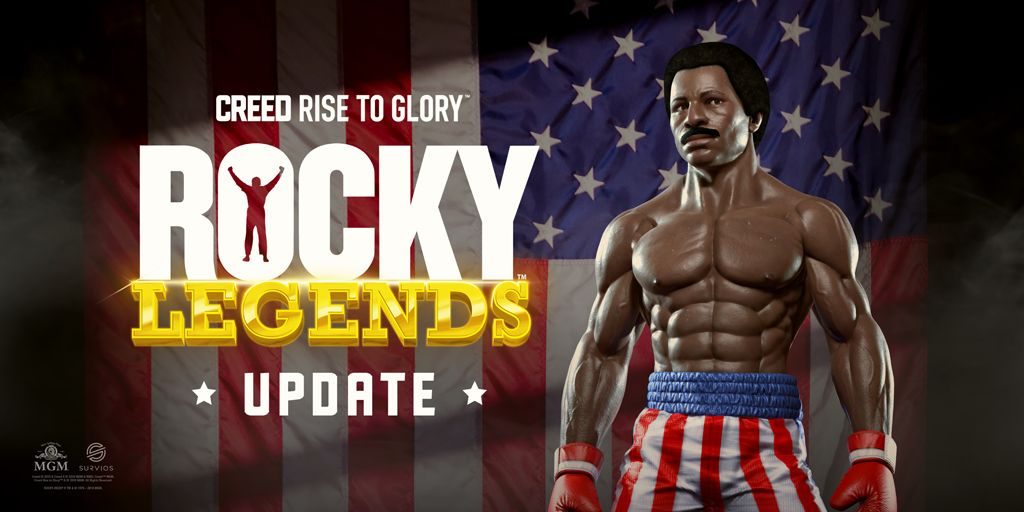 CREED: Rise to Glory is one of the best-supported games on PlayStation VR. Released with a strong single-player component and online PVP matches that quickly gathered a devoted community, CREED was one of the fuller-featured titles of 2018. Then in November of 2018, developer Survios added the CREED II Update, with new opponents from the Creed sequel, and a great game got even better.
ROCKY Legends Have Arrived
For Rocky/Creed fans, the CREED II update was pretty awesome. But today, Survios has made our VR boxing dreams come true. When the PlayStation Store updates today, Survios is dropping the free ROCKY Legends Update, adding four new playable characters to CREED: Rise to Glory's Freeplay and PVP roster.
But these are not just any characters, nor are they opponents from the Creed film series.
Today CREED: Rise to Glory players get access to none other than Apollo Creed (modeled after original actor Carl Weathers), Southside Slugger Clubber Lang (modeled after Mr. T), and Ivan Freakin' Drago (hmmm…is that Dolph? Is it?) – all of the original villains from the classic Rocky film series.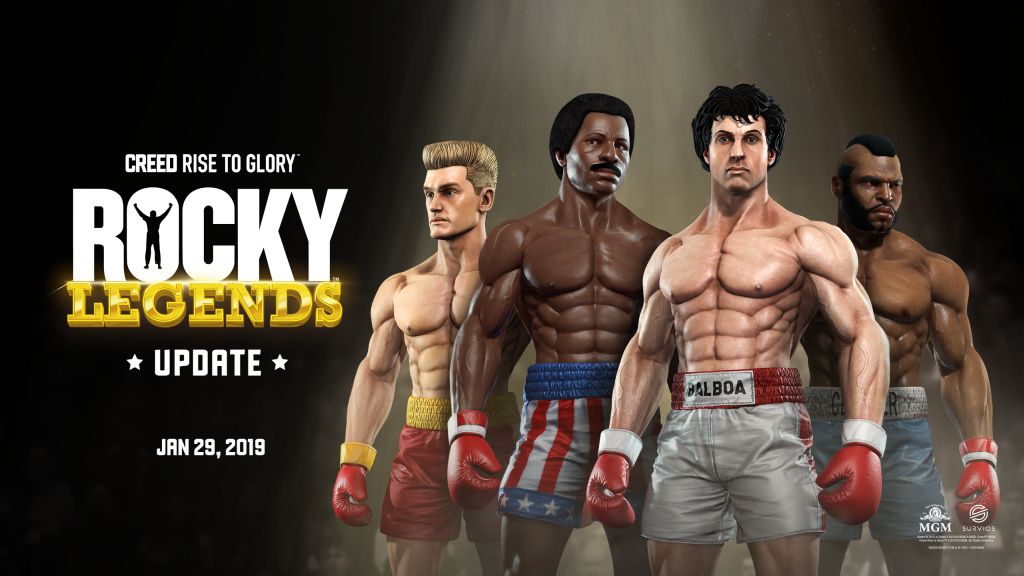 Players will also receive a new Classic Rocky Balboa character, and – exclusive to PS VR – a new ring to fight in: the outdoor Walcott Bowl. CREED: Rise to Glory has thrown in the towel and embrace the entire Rocky film franchise. Just like the Creed films are fantastic Rocky movies, it can no longer be denied that CREED is the definitive Rocky videogame, even though the word "Rocky" isn't in the title.
Now Creed and Rocky fans can get down to business with some serious fantasy matches. Play as Mr. T, and go to battle against Classic Rocky. Or go the patricide route, taking Adonis Creed into a time-traveling bout against his ridiculously swole father Apollo. Take Apollo into the ring for some undead revenge against Drago. Run that candy-ass Viktor Drago directly into the Siberian Express train that his father was in his prime.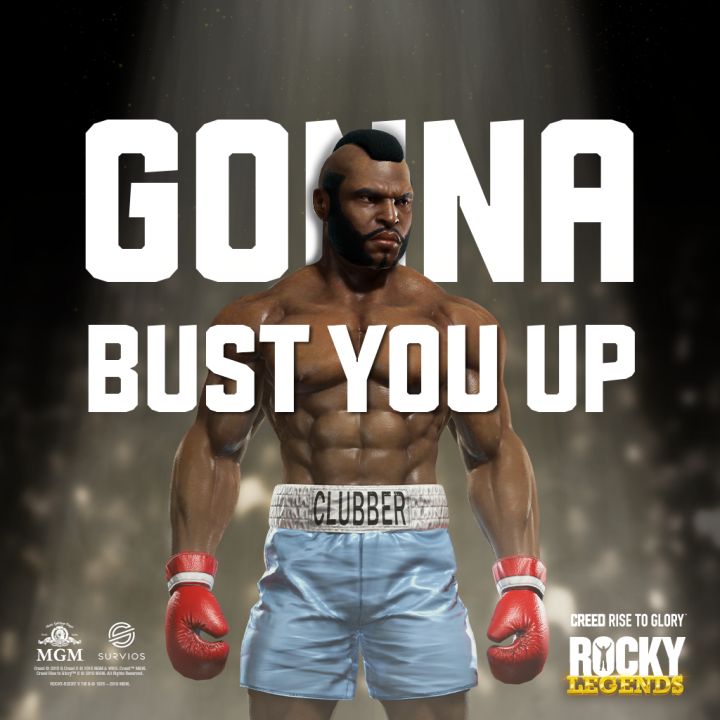 How far are Survios going to push this? Is the ROCKY Legends Update the last content we're going to see for CREED: Rise to Glory? Who else can they add? Tommy Gunn? Mick? Paulie? Ludmilla Drago? (Please Survios, for the love of all that is holy, add Ludmilla).
CREED: Rise to Glory is currently available for download in the PlayStation Store for $29.99.