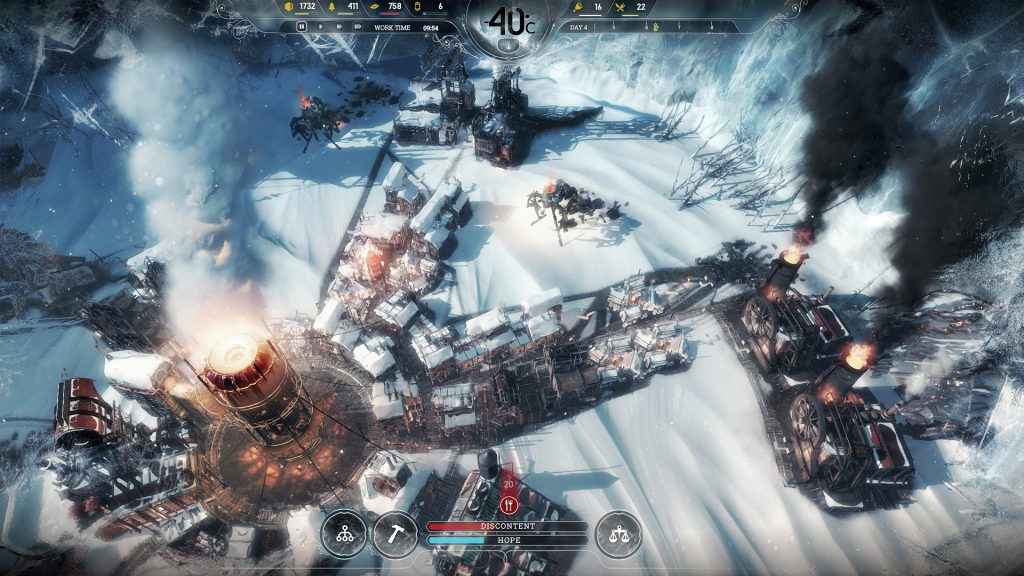 Frostpunk is coming to PS4. Created by 11 bit studios (This War of Mine), the PC release of Frost Punk is due later this month. Previously, console versions hadn't been confirmed.
However, in an interview with DualShcockers, Senior Marketing Manager Karol Zajaczkowski confirmed that the city survival game is also coming to consoles, and could launch later this year. The controls will be remapped for the DualShock 4 controller and Xbox One controller.
Frostpunk is a city-building game set in an icy world that looks spectacular. The premise is to stop a colony of survivors from freezing to death by managing resources and making sure basic needs are met.
From the game's description:
Frostpunk is the first game of society survival. In an ultimately frozen world, people develop steam-powered technology to oppose the overwhelming cold. The city ruler has to manage both the inhabitants and the infrastructure the citizens live in.
Check out the CGI trailer.
https://youtu.be/a16h3E18wf4
Source: Dualshockers