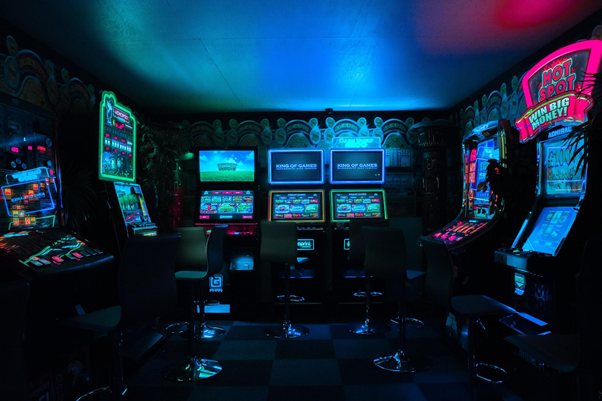 Over the years, online gambling has become increasingly accessible and attractive to players of all around the world. This is due to a few reasons. Mobile technology, for one, makes it possible for people to gamble wherever they like. And with gambling institutions eager to facilitate users who wish to gamble on mobile, they have optimized and adapted their sites to suit their audience.
Another reason being, gambling in the comfort of your home, is a lot less intimidating, not to mention a lot less effort for people to experience than visiting a casino. Because players don't have to worry about other players peering over their shoulder and they can wear whatever they like.
To highlight the pace at which the online gambling realm is growing; the European Gaming and Betting Associations (EGBA) data reveals, the market increases 10% annually. And Statista predicts the online gambling market will be worth $94 billion by 2024.
With gambling experiencing a continuous surge in popularity every year, it's interesting to consider how gambling is associated with or plays a party to other modes of gaming.
Whether gambling in-game will ever compete with official gambling sites that provide incentives and opportunities for players to bet real money remains to be seen. For instance, if you play UK online slots, the standard of the games will be far higher and you'll have a lot more choice, meaning there is a game to suit everyone, something which you can't associate with gambling in-game where your choices are limited.
To discover how gambling in-game it matches up against online casinos, let's take a look at two games created by Rockstar San Diego – Grand Theft Auto & Diamond Casino and Resort and Red Dead Redemption 2.
Grand Theft Auto Diamond Casino & Resort
Grand Theft Auto (GTA) games are often set in fictional locations, modelled on real cities. GTA is the fourth most successful gaming franchise to exist.
GTA rewards players for hijacking cars and robbing pedestrians. Throughout the game, players acquire virtual wealth unlawfully. Thus the game is intended for a mature audience.
Grand Theft Auto V's online casino opened for business on 23rd July 2019. The casino and resort feature luxury at its finest on-screen, providing both a living complex and an array of casino entertainment for citizens of Southern San Andreas.
At the GTA casino, players can experience traditional games found in a real casino. Like roulette, slot machines and blackjack. Rewards from casino games include GTA$, clothing, and discounts on cars.
A standard membership allows players 5,000 chips to play, with access to some additional facilities, like valet parking.
A VIP membership, earns players a luxury penthouse, rooftop garden access and entree to high-roller casino games.
Due to the popularity of online gambling, it's unsurprising Rockstar has created a game based on this concept. If players want to, they can exchange real money for $GTA to gamble with at casinos. However, this poses a problem, likened to loot boxes. All of the players' winnings remain virtual and can only be used in-game. Which arguably will never be as exciting as winning real money from an official casino online.
Red Dead Redemption 2
The game is set in a fictionalized setting, during 1899, in the Western, Midwestern, and Southern United States. You'll become part of the Van der Linde gang, with the aim of surviving against government forces, rival gangs, and other adversaries.
During the game, there's an opportunity to dabble in poker, in saloons across the game. These are, however, mini intervals of the entire game. It's not outlandish for the Red Redemption developers to include gambling, as this was often a favourite pastime of people in the Old West.
Conclusion: Is Gambling In Games Here To Stay?
Whether gambling shall continue in games is mostly dependent on the attraction of the casino element. And whether the in-game currency and rewards are enough to satiate players, in comparison to winning real money from online gambling platforms.
Although GTA and Red Dead Redemption 2 have created a setting and opportunity for players to test out their casino game knowledge (or lack thereof). The gambling element is still arguably a smaller part of the game, more so in Red Dead Redemption. Other elements of the games include socializing on GTA and completing missions on both games.
GTA has received criticism. Because the age limit of GTA is often lower than the legal limit for playing actual casino games, meaning younger, impressionable teens can endure the act of gambling – even if they can't experience the reward. Causing countries such as Poland and China to ban the game from being played in their country. Which points towards the possibility other gaming companies may be reluctant to follow suit and offer in-game gambling with fears it could be banned.
On the other hand, the gambling element of both games mentioned above is a lot less severe in comparison to its other violent components. Such as fighting and stealing which are thread throughout the games mentioned. For this reason, the criticism makes it confusing why players are allowed to act out these criminal activities in-game, but not take a spin on the slot machine.