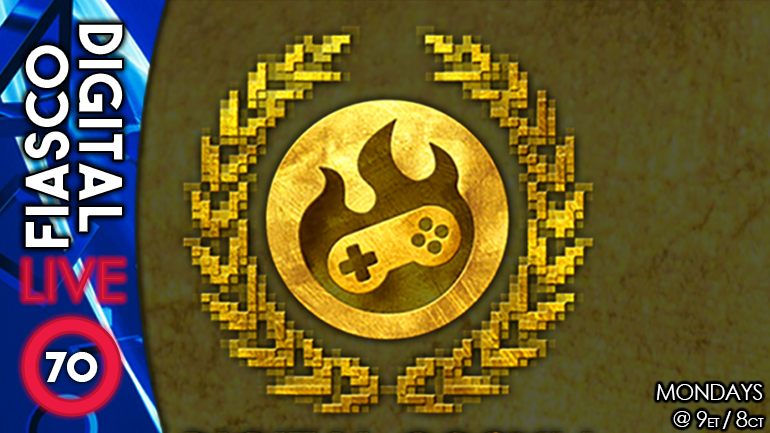 It's that time of year again, so let's start the arguments about what games are worth the coveted title of Game of the Year! Hosts Dandr0id and Jack McBastard have rounded up all the week's gaming news and rumors, and provide instant feedback via chat in real time! We'll answer your questions, we'll take your comments, and we'll agree with you that Alpha Protocol is awesome, at least for now. (We'll also talk about Xbox, Nintendo and PC gaming. Don't judge).
See our channel at twitch.tv/digital_fiasco, or tune in live on Mondays at 8pm Central!
DIGITAL FIASCO LIVE! Episode 70: Game of the Year – Part I: The Gamening (Originally aired Nov 25th, 2019)
What Are You Playing
Discs, Downloads, & DLC (Triple D Highlights)
Epic Freebie
Mass Effect Remastered Missing, Presumed Dead
No World of Warcraft, That Doesn't Count
X019: Throwing The Gauntlet
Hermen Hulst's Slow Rise To Ultimate Power
For Want Of A Diode, Gen 7 Was Lost
Superman Sucks
Mafia Leaks Show Someone Needs To Sleep With The Fishes
Loot Box Corner: Chinese Edition
Quick Hits:
Big Ticket: GOTY Contenders
And More!