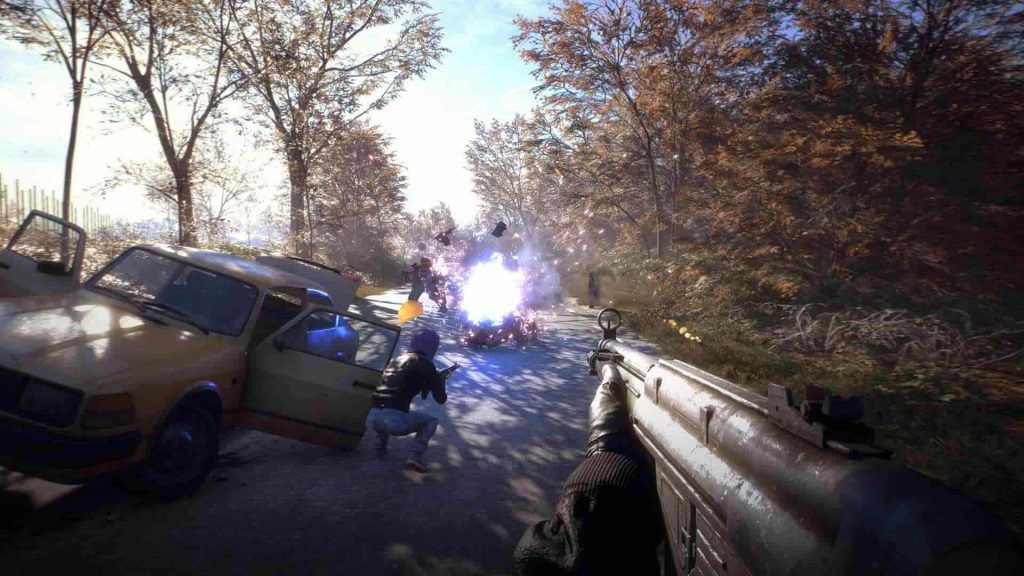 Generation Zero from Avalanche Studios is set to release next week. To celebrate THQ Nordic and Avalanche have released a new trailer for the game.
The trailer features explosions, crazy weapons, and wacky robots, all of which is set to a great synth soundscape. Some stand-out moments include the final scene with one of the robots. We also get to see a weapon that appears to shoot grenades when fired, creating massive explosions. The game's misty and hazy environments gives the title a creepy and unnerving vibe.
The full trailer can be found below:
Generation Zero is the second title Avalanche has self-published. It looks to be a wacky and unique take on the co-op survival shooter genre. Set in 1980's Sweeden, everyone has vanished and you are left to take on these monstrous robots.
We went into more detail on Generation Zero and why we here at PSU are excited about it in our latest Looking Forward feature.
Generation Zero was originally announced at E3 2018 alongside two other games by Avalanche: RAGE 2 and Just Cause 4. The former is yet to release; however, when Just Cause 4 released in December I got the chance to review the game. I thought it was a solid entry in the franchise stating "Just Cause 4 is an enjoyable ride with a memorable and exciting campaign, full of thrilling gameplay moments. However, the rest of the game is a compilation of outdated mission design and poor technical performance."
Generation Zero releases for PlayStation 4 on March 26, 2019.