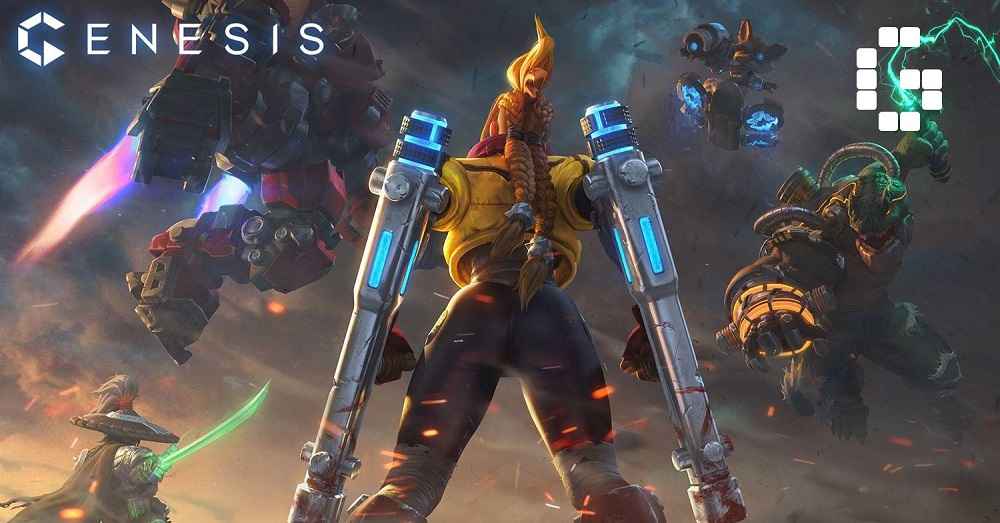 The MOBA scene has a surplus of games on the market just waiting for you to find. While the formula remains the same, each MOBA must find its own niche or quirk to make it stand out from the rest. I would never consider myself an expert when it comes to MOBAs, but I have a few dedicated years of experience with League of Legends under my belt. That doesn't make me special. However, it does help me assess what the new PS4 MOBA Genesis feels like.
Genesis PS4 Impressions
The first few minutes show you a brief story about how, in the year 2332, Earth finds itself on the brink of destruction. Upon discovering a random hole in space, a few brave adventurers head into the hole to find a way to save Earth.
All in all, the narrative offers very little to the game itself, because the few hints of narrative fade away the moment the opening credit finishes. In its place stands a MOBA game with its fair share of eclectic characters. Many of these characters take direct inspiration from other MOBAs, and so too does the way that game modes are formatted, including such familiar elements as lane combat, objective capture and more besides.
What I consider the best feature about Genesis is how accessible it is. In the early hours of playing, which include tutorials and single-player modes, I found myself thinking about how much like League of Legends Genesis is. As I jumped into 5v5 competitive rounds, I grew to appreciate that. The familiarity helps players transition into the gameplay really rather well.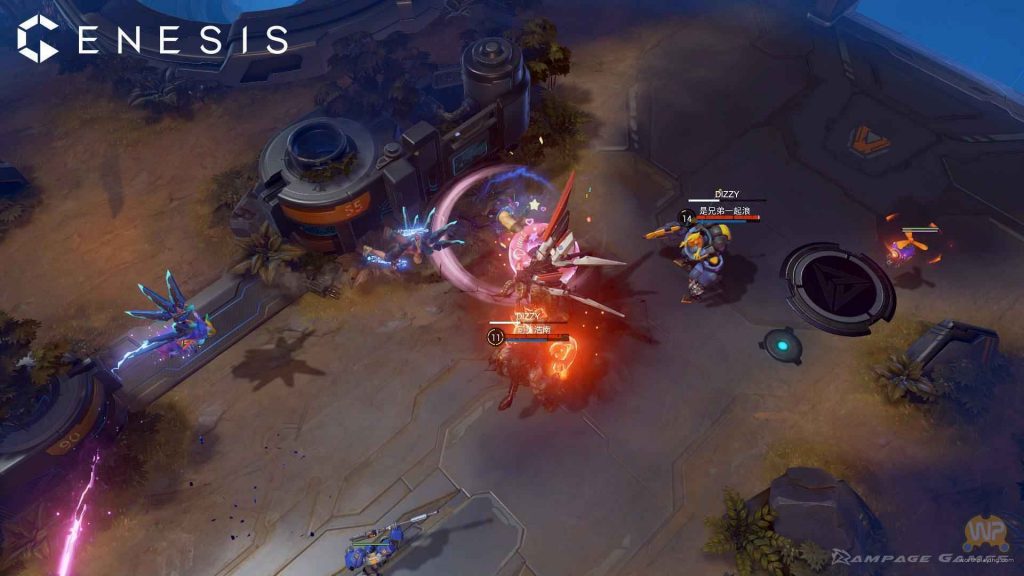 To make things even better, Genesis allows players to focus on the fun stuff by handling a lot of the micromanaging that MOBAs typically demand of players. You automatically have totems on your character, which you plant on the field to keep areas visible. The item store helps you with recommendations. The store even allows you to buy and equip items while you stay in the field. This way, you take fewer breaks from the action.
You aren't forced to used recommended equipment either. You can establish what gear you want and "pre-order" them. Then, when you earn enough money for the cheapest item, you can purchase it with a simple click on the D-Pad. The new gear gets automatically equipped, and you can still clear jungle or gank the lane at your leisure – it's all tremendously accessible and highly enjoyable stuff to say the least.
But that sweet Teleport, though
The other part of Genesis that I love is the ability to teleport. Every 90 seconds, you can use a teleport to jump between your towers or home base. This command also acts as your recall, so returning to base refreshes this universal cooldown. However, if you're in top lane and you need to counter bottom lane, then you can just teleport down and hammer your foes.
Genesis has just released on PS4 and ostensibly its future depends on how well players receive it, but I think it has some of the things it needs to stand out and create its own niche. It's not perfect, since matchmaking has its own share of odd quirks and problems, but the early goings will always have hiccups – luckily, Genesis looks to have a strong foundation with which to build a robust future.
Let us know if you jump into Genesis? What do you think of the game so far? Which hero do you like playing?
If you're looking for other free options, look no further than our list of Best Free PS4 Games!