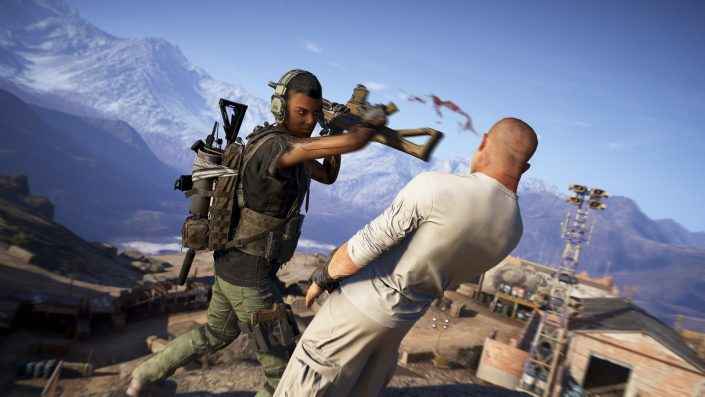 The Ghost Recon Wildlands update 1.23 arrives to bring some much-needed hotfixes to the PS4 and Xbox One versions of Ubisoft's open world squad shooter.
The 2GB update makes tweaks to the Year 2 version of Ghost Recon Wildlands.
Ghost Recon Wildlands Update 1.23 Patch Notes
Added a short barrel on the HK416 and fixed the Iron Sight issue
Fixed an issue where the save slot was deleted after quitting to main menu if the player fails a mission while being downed in Ghost Mode
Adjusted Valkyrie's image when she is calling the Ghost for the Archangel's mission brief to match the appearance she has in-game
Fixed an issue in Observer Mode where the observer has the same End of Round or End of Match messages as the player they were spectating while in "Centered Camera" ("Victory/Defeat" and "Round Lost/Won")
When in Ghost Mode, players now earn 50% more XP & resources
Ubisoft has also announced future plans for Year Two, including September's Operations and Maintenance and December's Special Operations 3.
Ghost Recon Wildlands is out now on PS4.