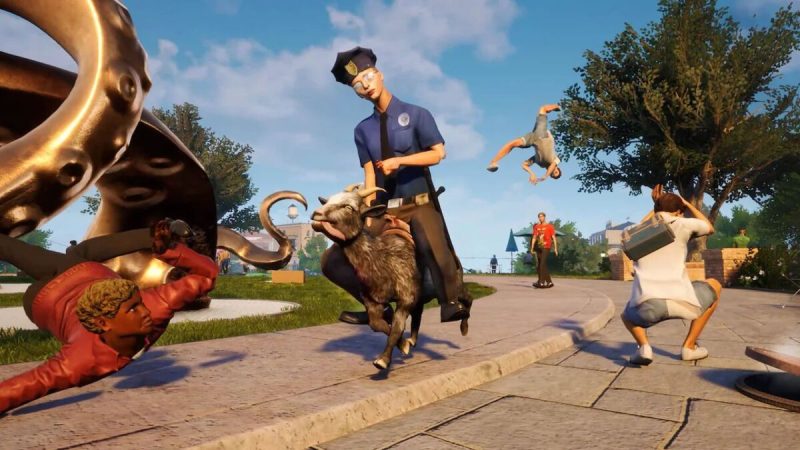 Goat Simulator 3, the second game in the Goat Simulator franchise had a whole whack of gameplay shown off during Opening Night Live 2022 at Gamescom.
Recently announced to be coming later on this year in November, this is the first chunk of gameplay we've seen yet.
You can check out the trailer for yourself, right here.
"Goat Simulator 3 is a complex and serious(ly stupid) new sandbox adventure in which four players can jump in and cause complete havoc together." said developer Coffee Stain North in a press release.
Exploration, puzzle solving, and of course, rampant destruction are all still at the core of the gameplay for Goat Simulator, and there are plenty of minigames and new features to keep you intrigued.
Goat Simulator has been known as one of the most comedic games in the industry since its launch, and with a sequel coming that immediately begins fooling around with players from its title, it looks like that reputation will continue.
Source – [Coffee Stain North]