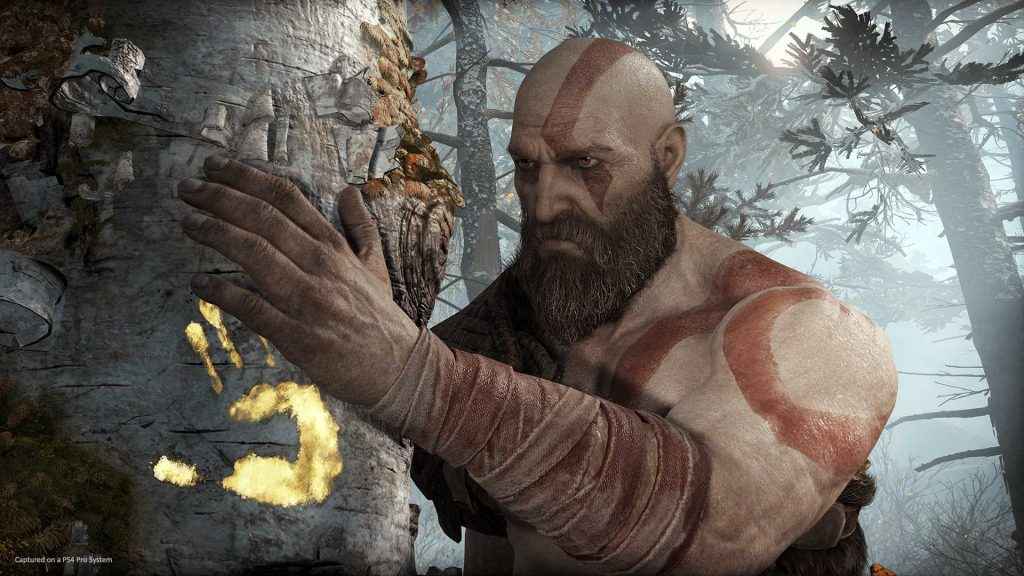 The following article about the God of War cast contains some spoilers. Within this list of voice actors in God of War 2018, you'll discover names of some of the characters in Sony Santa Monica's action role-playing game.
God of War success is multifaceted. Not only does it have outstanding gameplay, action-filled combat, high-end cinematography, and an immersive plot, but its characters are brought to life superbly by the performances of its voice actors.
From the deep commanding tones of Kratos to the familiar, yet commanding performance of Nolan North as two of the game's bosses, the cast of God of War deserves great credit. Let's take a look at some of the game's best voice actors.
Who voices Kratos in God of War?
Christopher Judge voices Kratos. Christopher is an African-American actor famous for his role as Teal'c in Stargate SG-1. He replaced the previous long-time voice of Kratos Terrence C. Carson. He also voiced characters in the X-Men animated series and video games like Turok and Stargate SG-1: Unleashed. He performed full motion capture of Kratos for the game.
Who voices Atreus in God of War?
Kratos' son is also played by a child America actor Sunny Suljic. He is also a skateboarder which helped him do the stunts during the full motion capture for his character. He's starred in multiple TV series and several films, including the award-winning The Killing of a Sacred Deer. This is his first role in a video game.
Who voices Baldur in God of War?
Jeremy Davies, who is known for his soft, mellow voice is the God of War cast member who plays Baldur. He earned distinction in his role as Private Upham in Tom Hanks' Saving Private Ryan. This is his first video game appearance, but you may recognize his voice from the hit TV series Lost. He played Daniel Faraday in 23 episodes of the popular show.
Who voices Freya in God of War?
American actress and singer, Danielle Bisutti, voices Freya In God of War. She played the character of Gabrielle Wade in hit TV show, CSI:Miami. She's also appeared in Grey's Anatomy and NCIS: Los Angeles, among many other series and films.
Who voices Mimir in God of War?
Scottish actor Alastair Duncan is no stranger to the voice acting scene in video games. He's appeared in many games, including Tomb Raider, Middle-Earth Shadow of Mordor, Metal Gear Rising: Revengeance and Mass Effect.
Who voices Brok in God of War?
Robert Craighead voices Brok. The American actor and country singer has co-starred in films such as The Tiger Hunter and Painted Woman, and appears regularly on the TV series Too Close to Home.
Who voices Sindri in God of War?
The Canadian-American actor Adam J. Harrington plays this role. He's previously featured in L.A. Noire and Battlefield Hardline, and provided full motion capture for this role as a God of War cast member.
Who voices Athena in God of War?
British voice actress Carole Ruggier also played Athena in God of War II.
The British voice actress is also the Athena in God of War II. She also played Auntie Dot in Halo: Reach.
Who voices Zeus in God of War?
Famous American voice actor Corey Burton plays Zeus. He's played various character in numerous Disney projects like Ludwig Von Drake and Captain Hook. You also heard him in Star Wars and Transformers.
Who voices Modi and Magni in God of War?
Nolan North, who has appeared in many games, voices both characters. He has a long list of video game credits to this name, including Nathan Drake from the Uncharted Series, David in The Last of Us and Pagin Min in Far Cry 4.
If you've picked up God of War on PS4 and are looking for tips, then check out the full guide for details on boss battles, collectibles and much more.