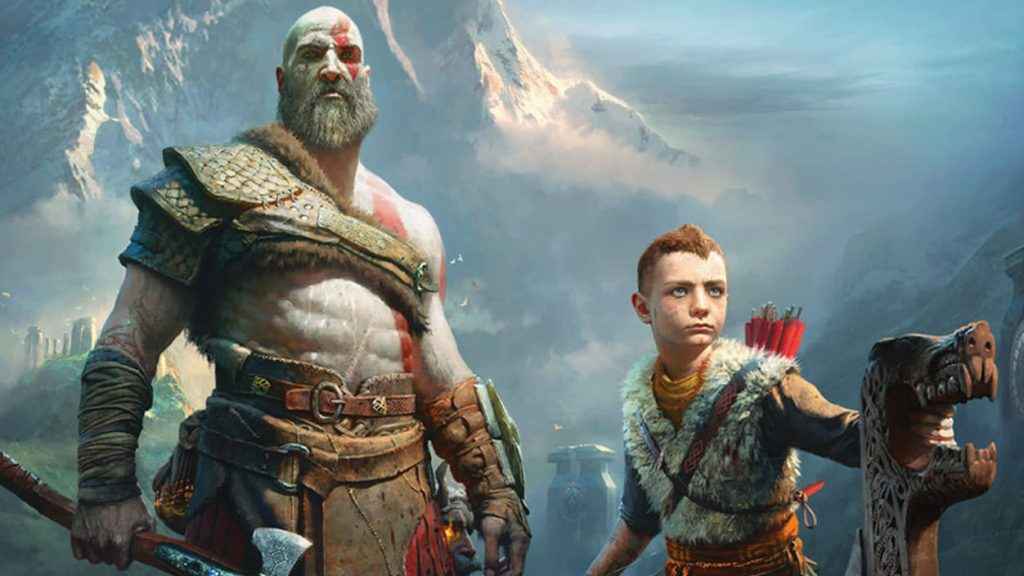 Welcome to the God of War 2018 walkthrough. In this guide, we're going to give you tips on leveling, resource locations and how to find artifacts.
In this God of War PS4 guide, through exploration around Midgard you'll discover Norse mythology, dozens of collectibles and challenging boss fights. Discover the Jotnar Shrines, Idun Apples, treasure map locations, and much more.
Suffice to say, that the following God of War 2018 walkthrough is littered with spoilers. Please be wary that you will see names of enemies and bosses, and within the individual guides there may be some storyline spoilers.
Also, our God of War guide is currently a work in progress and not yet fully complete. Join Kratos and Atreus for an epic journey, and click on the tips below for solutions and help on your travels.
General God of War Tips
God of War 2018 Walkthrough – Campaign Quests
Chapter 1: The Marked Trees
Chapter 2: Path to the Mountain
Chapter 3: A Realm Beyond
Chapter 4: The Light of Alfheim – Find A Way Out of The Temple, How to Break Into The Hive
Chapter 5: Inside the Mountain
Chapter 6: A New Destination
Chapter 7: The Magic Chisel – How To Solve The Seasons Puzzle
Chapter 8: The Sickness
Chapter 9: Freya's Cave and Sanctuary
Chapter 10: The Black Rune
Chapter 11: Return to the Summit
Chapter 12: Escape From Helheim
Chapter 13: A Path to Jotunheim
Chapter 14: Between the Realms
Chapter 15: Jotunheim in Reach
Chapter 16: Mother's Ashes
Chapter 17: The Journey Home
God of War Treasure Map Walkthrough
God of War Nornir Chests
God of War Labors
God of War Dwarven Favors
God of War Artifact Guide
God of War Resources Guide
In this guide, we'll show you ever crafting material available in God of War, and more importantly, where to find them all.
God of War Bosses
About The Bosses
God of War Trophy Guide
Our God of War 2018 walkthrough is currently a work in progress. Check back as we update our guides over the next few days.
God of War is available to buy now exclusively on PS4. Visit the PlayStation website to find out more.