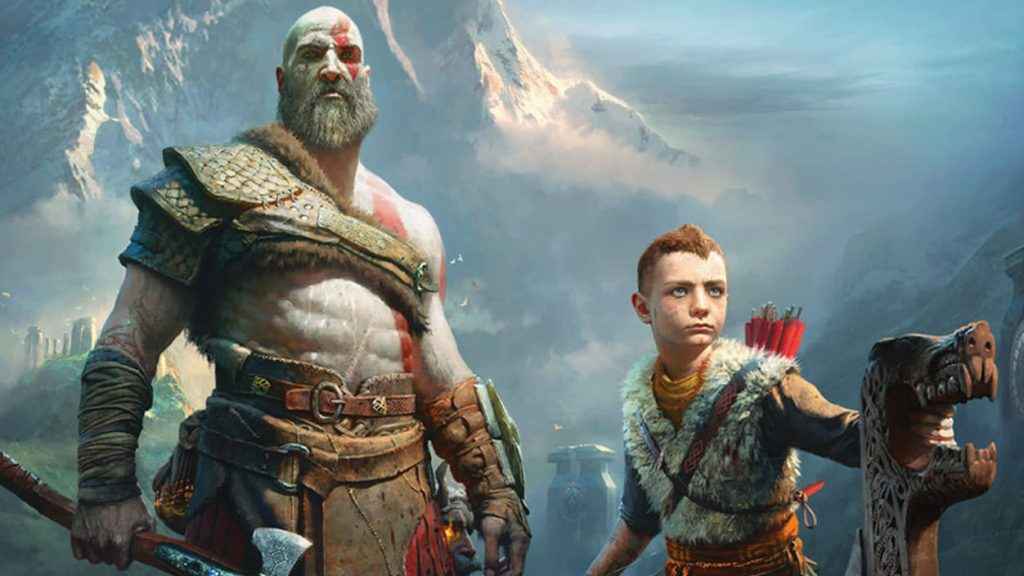 There are many treasure map riddles to solve in God of War, including the Island of Light Treasure Map. Pick up the scroll, check out the riddle (which involves a picture of the location you need to find) and go hunting!
The Island of Light treasure map can be found to the west of One Falls and the north of Bur's Storeroom in the Northern part of the Lake of the Nine. Get in your boat and dock on the right side just before you reach the golden bridge.
Rewards For Island of Light Treasure Map
There's a few flying monsters in this area so kill them first and pick up the scroll from the ground. Take a look at your journal and you'll see your rewards for when you find the treasure.
1 Rare Enchantment
1 Unyielding Cinders
5 Aegir's Gold
7 World Serpent Scale Fragments
6000 XP
You'll see a picture of the area that you have to find. Note the waterfall! Now you need to:
Go to the Light Elf Outpost, on an island in the northwest of Lake of the Nine.
Jump into your boat and head to the rocky outcrop that you can see in the distance. You can board here.
Head through the opening either killing or avoiding enemies and work your way up, under the metal-spiked gates, take a left and stick to the path, jumping across a gap until you reach a chain.
Run past the chain, under the small wooden structure and keep to left until you reach a chain going down.
Take a look over the water, you'll see the waterfall in the picture and your treasure will be right by your feet!
Looking for more help? Check out the Kingdom Treasure Map location and check out some of the best skills for Kratos. We've got a ton of guides, so search for God of War at the top of the site, and enjoy!