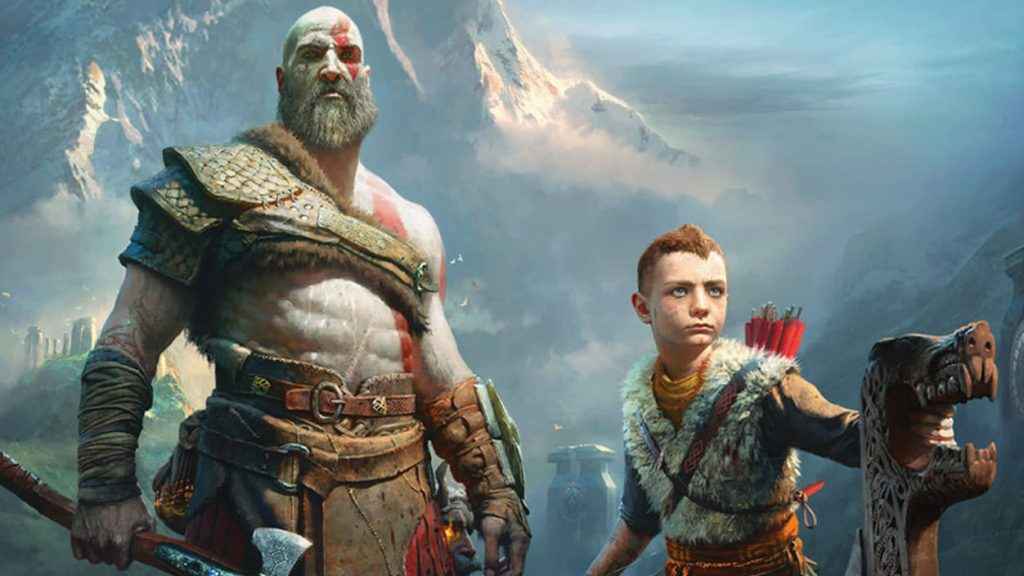 When you get a treasure map in God of War you'll see a new area unlocked. You head to this area in your quest for treasure. Each hunt for loot comes with a riddle that you need to solve. So, if you need help, check out our Hunter's Kingdom Treasure Map Riddle Solution for God of War on PS4.
Head to the new area on your map to the South of the Lake of Nine and you'll discover the Lookout Tower. Get your axe ready to take down the flying Nightmares. Take a visual note of the drawing etched into the rock. There's a scroll with a drawing on it just across from the large chest on the ground. Interact with it and Atreus will pick it up.
Rewards For Solving The Hunter's Kingdom Treasure Map Riddle
You'll now be tasked to: Find the location from the scroll. Check your journal. For this mission, you'll get rewarded:
1 rare enchantment
1 Leiptr Allou
5 Solid Svartalfheim Steel
6000 XP
Go to Stone Fall Docks, across the wooden bridge and pick up the Hammer Fall sidequest. A spirit called the Disciple of Thor will be waiting just across the bridge for you to pick up this quest.
South for the lake of Viethugard, you'll see a dragon chained up on a cliff in the distance. There's a huge metal door in this area too. On the ground you'll see the symbol that you saw at Lookout Tower. Interact with it, and then find your treasure lying on the ground beside the two rocks to the left of the huge door.
There's many other things to find in God of War, including toy locations and other artefacts. If you're looking for other tips, why not check out our guide on Hacksilver, upgrading Kratos, and crafting recipes.