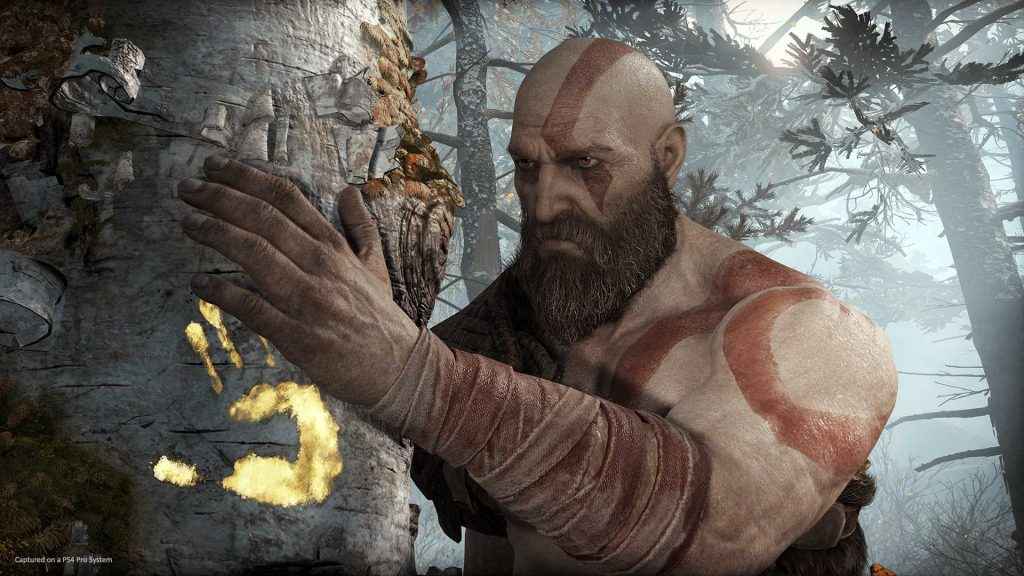 One of the God of War PS4 trophies, you'll need to unlock is called Dangerous Skies. To get this achievement you'll need to free all of the dragons.
There are three God of War dragons in total that you must find and free: Otir, Fafnir and Reginn. All are located in Midgard and are tied up on pedestals. Destroy those the shrines around them and they'll be free!
In God of War there are dozens of side-quests that yield rewards. Find the Hidden Chambers of Odin, search for treasure maps like the Island of Light and upgrade Kratos with the best skills in God of War. What are we waiting for? Let's find some dragons!
God of War Dragons Location
Okay, so it's not as easy as that. Each dragon location in God of War is usually guarded with enemies, and you have to find out exactly where they are. So, check out this guide on how to free and find all the dragons to get the Dangerous Skies trophy.
How To Find Reginn the DragonY
You'll find Reginn the dragon northwest of the Lake of Nine in an area called Konunsgard. You'll stumble across this area automatically when doing the Hail to the King Favor to retrieve Dwarven Armor. Explore the area to the northeast and you can't miss this beast. You'll need to destroy three blue shrines in the surrounding area and Reginn will be set free. The only tricky one to find is just to the left of the waterfall in a cave.
How To Find Otir The Dragon
To find Otir the dragon, you need to travel east to Veithurgard. Head to the area by boat and look out for the huge statue of Thor. Travel southeast of the statue to the area where you can dock. Be careful of enemies in this area. As you head up the steps, the dragon will breathe fire so you need to time your run. Go up the side of the mountain on the right-hand path to find the first shrine. You'll need to destroy the other to release Odin.
How To Find Fafnir The Dragon
You can find Fafnir the dragon by heading towards Alfheim Tower by boat in the northeast of the Lake of Nine. He'll breathe fire down onto the area so time your run up the left-hand path of the mountain towards him. The You'll see the first shrine up the first set of steps, and others in the surrounding area. Destroy them all and you will have freed Fafnir!